Some information about the various plays and companies I have been involved with during my years at the OLD RED LION THEATRE and other venues. Photographs to illustrate some of them and remind me of the great many talented and generous people who have helped make everything possible, especially my family,
Alexandra Gill and David Bales.
PRODUCTION COMPANIES
Founded
KEN SHARP PRODUCTIONS
in 1994 to produce New Writing. Productions included in main credits include: Seamus Finnegan's
WAITING FOR THE ANGELS. MURDER IN BRIDGPORT, DIASPORA JIGS
and
LIFE AFTER LIFE
, Dan Clancy's
THE TIMEKEEPERS
(which went on to be produced in New York , again in London at the New End and toured Dublin and Canada in 2007)
, THE COMING OF GOWF and other Golfing Tales
(adapted from P. G. Wodehouse and performed at the Old Red Lion and Gilded Balloon, Edinburgh),
SANTA'S WAR STARS IN SPACE,
Thomas Middleton's
A CHASTE MAID IN CHEAPSIDE, THE ARRANGEMENT, ASSOCIATES,
Chris Lee's
EAT THE ENEMY
and
HUMMINGBIRD, GRAVE PLOTS, AFTERS
&
SANTA STOLE MY GIRO
and
A WHOLLY HEALTHY GLASGOW
by Iain Heggie (Old Red Lion), Michael Roberts'
HOLLYWOOD SCREAMS
(Gilded Balloon, Edinburgh) and
DIARY OF A MADMAN
translated by Kelvin Segger (Old Red Lion, directed by Rob Jarvis)

Co-founder of BARMONT PRODUCTIONS with Philip Barton who produced James Doherty's THE RISING OF THE MOON, our award winning production of John Byrne's THE SLAB BOYS, The Alexander Sisters'FANTASY ISLAND, Iain Heggie's THE SEX COMEDIES, Michael Skelly's RAT PLAY, and Julian Perkins' IMAGES OF TIFFIN , (Old Red Lion).
Co Founder of HOSTAGE PRODUCTIONS who produced Michael Black's PROPAGANDA FIDE (directed by Dominic Dromgoole) and THE AMBER ROOM, Vaclav Havel's THE INCREASED DIFFICULTY OF CONCENTRATION, David Kane's GRAVE PLOTS (both directed by Tamsin Oglesby) all Old Red Lion Theatre.Co-Founder of
As an INDEPENDENT, produced Kathy Burke's MR. THOMAS and Tony Marchant's WELCOME HOME (both Old Red Lion and both TIME OUT CRITICS' CHOICE)
NO PICNIC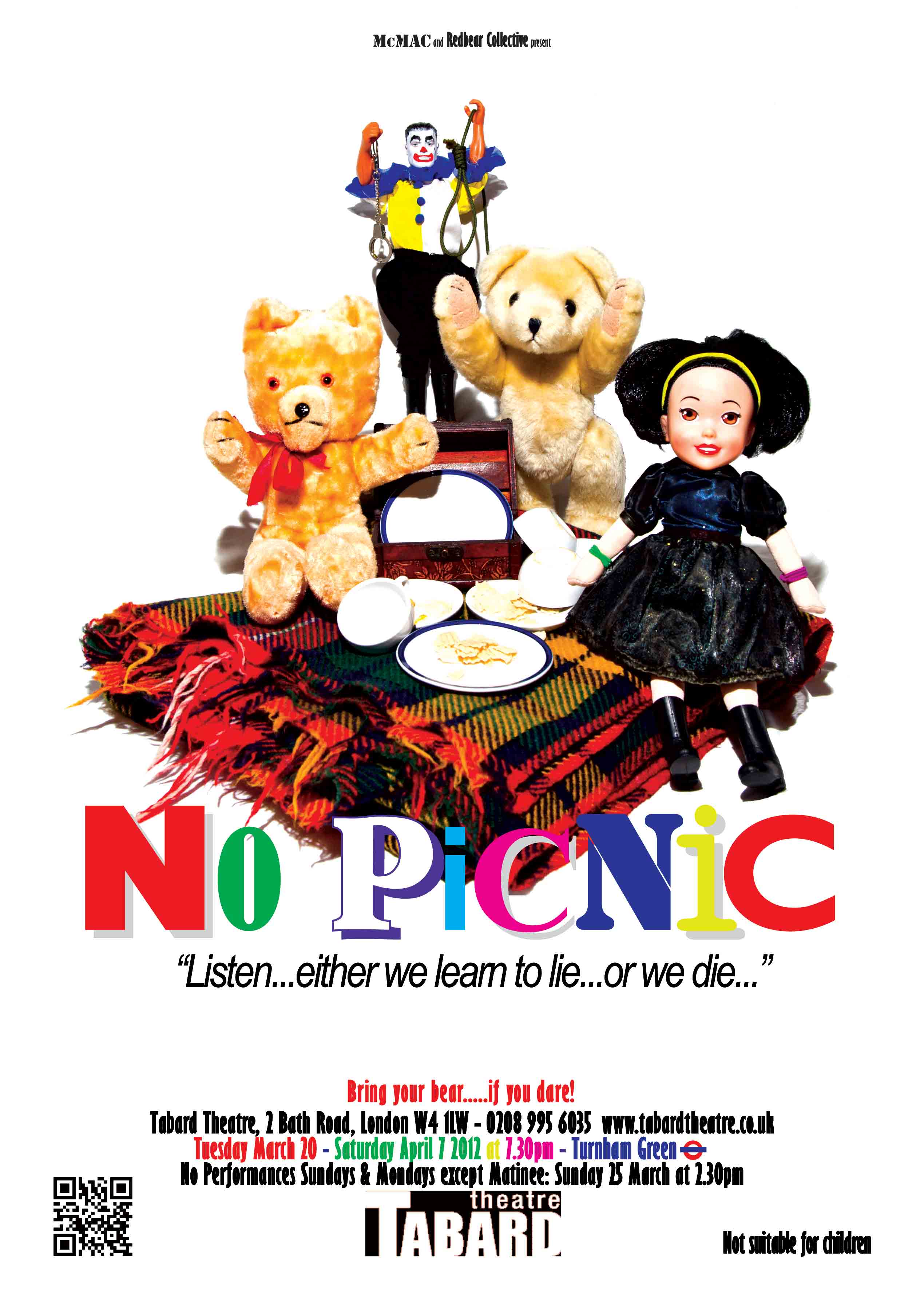 PUBLICITY & SET DESIGN
A large pop-out book for the different locations with fantastic costumes by Vana Giannoula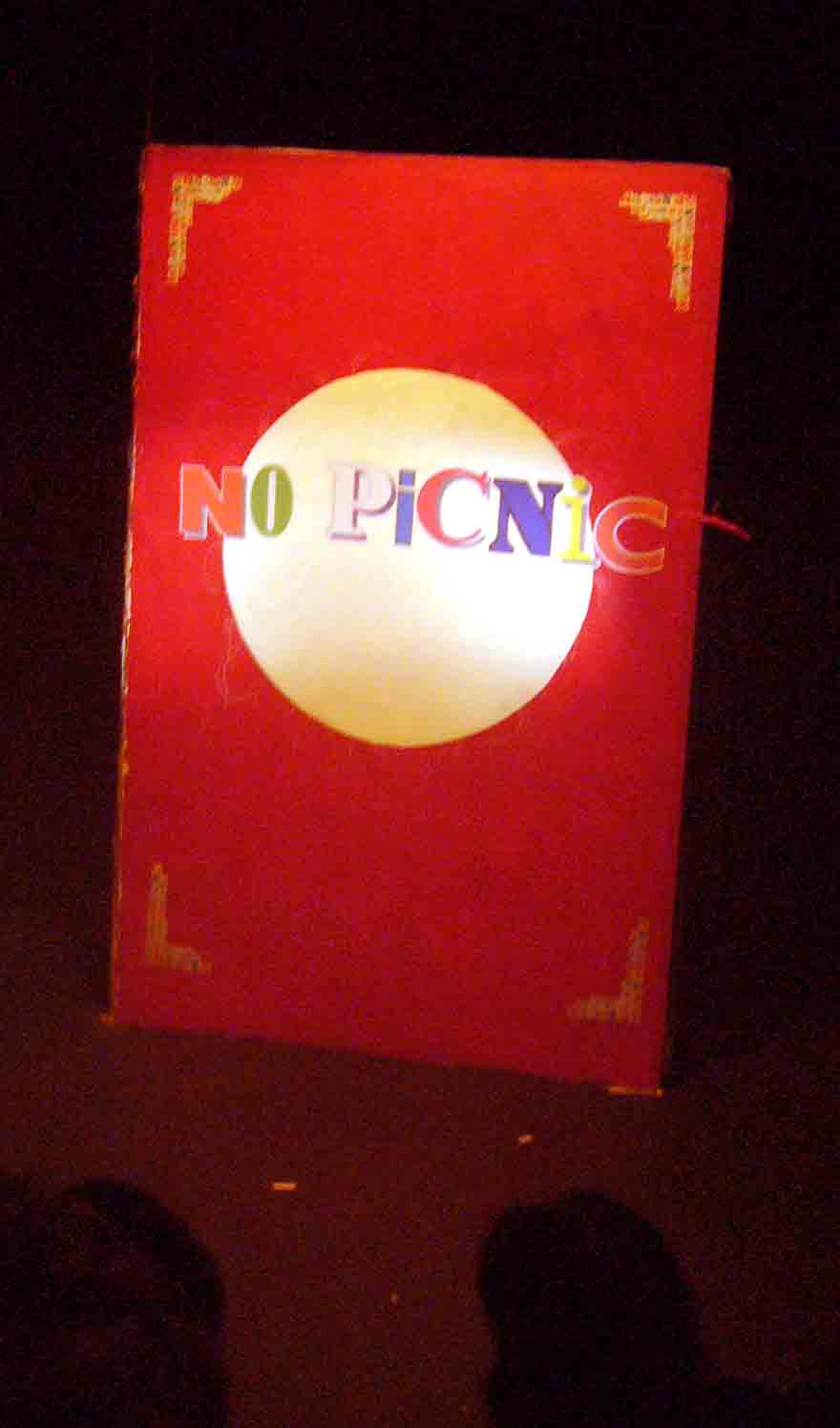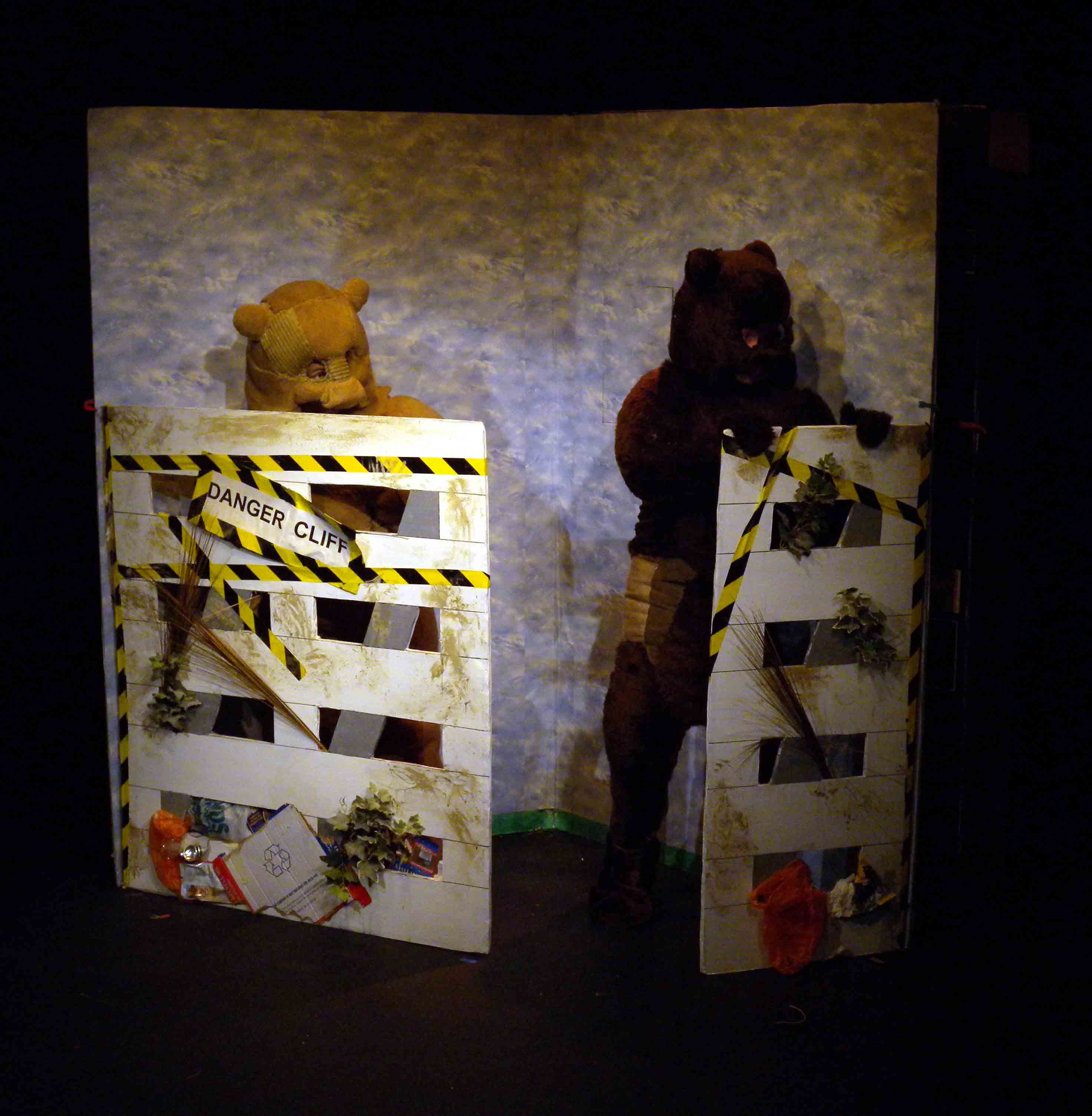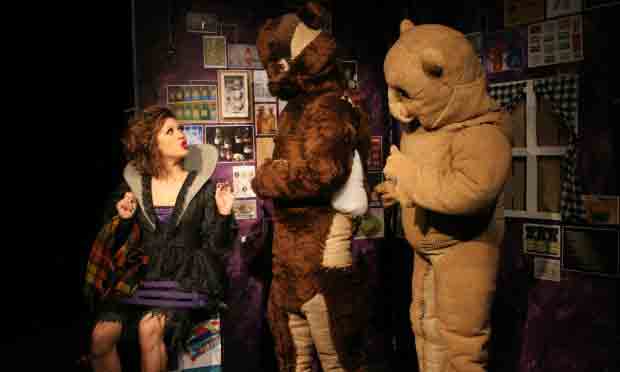 Above Left: Front cover Above Right: Cliff Scene
Above: Greta, Ludovic and Julius in the Cottage
Below: Rhys King as Clown and Helen Russell-Clark as Greta photo by Paul Kelly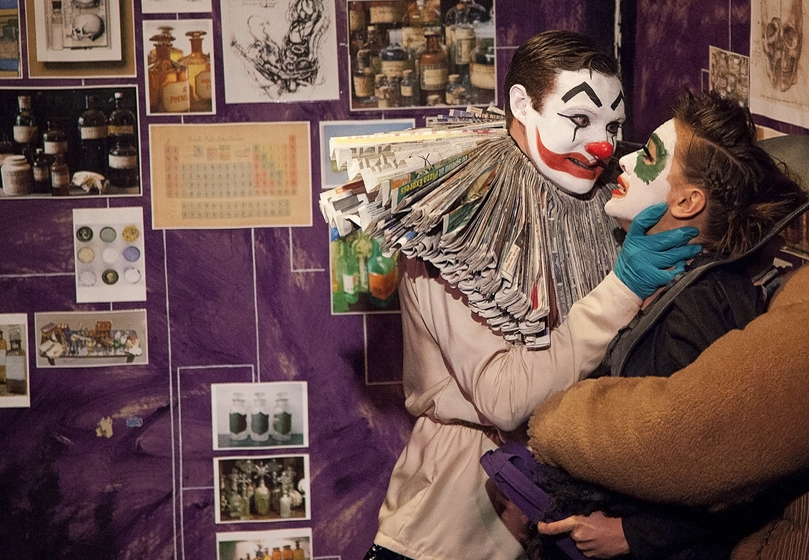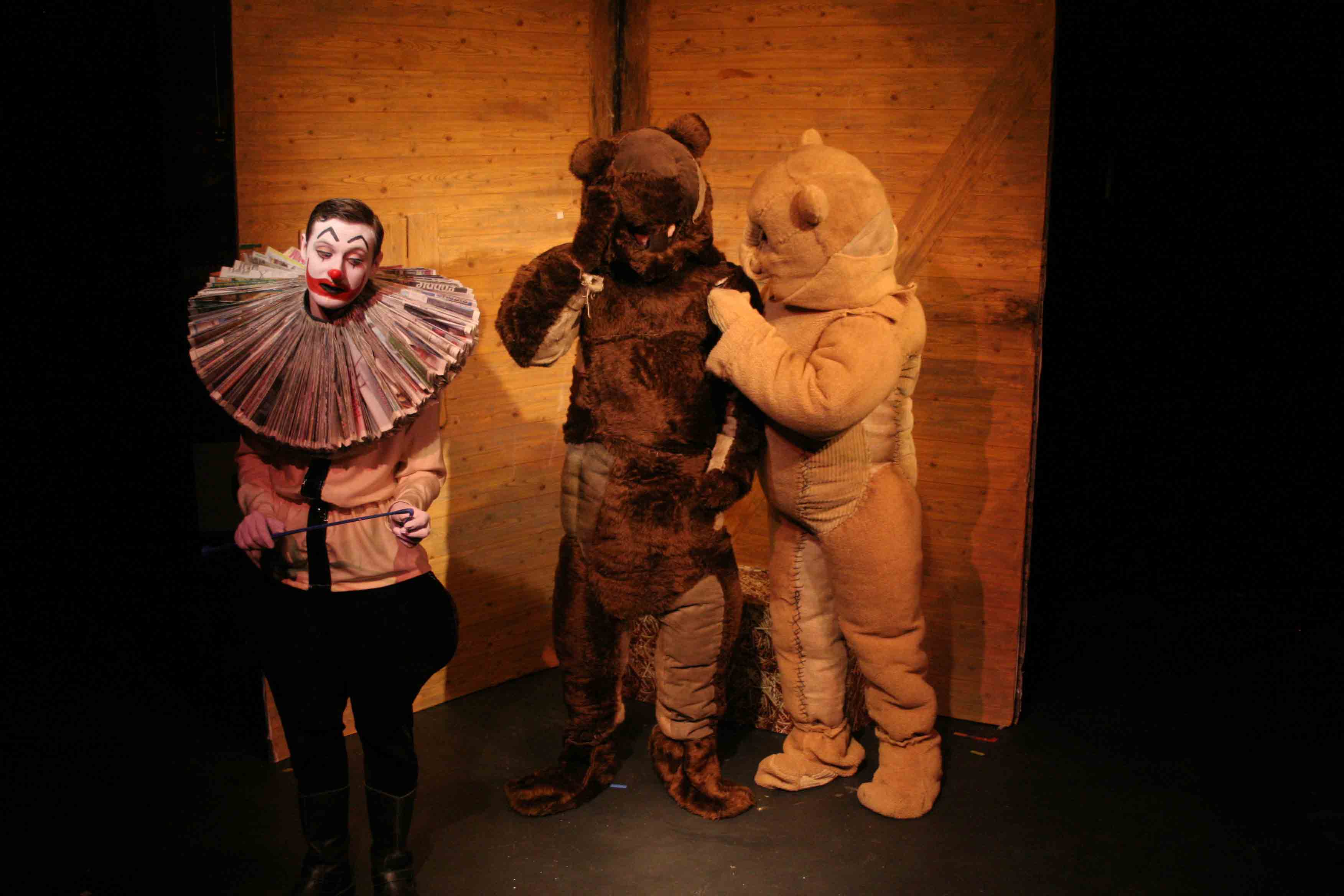 Above: The Bears and Clown in the Barn - Below: In the Cell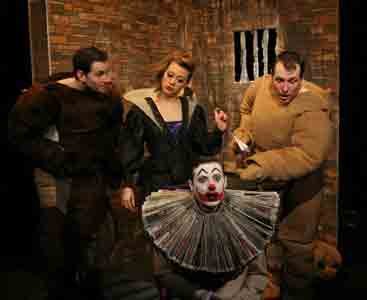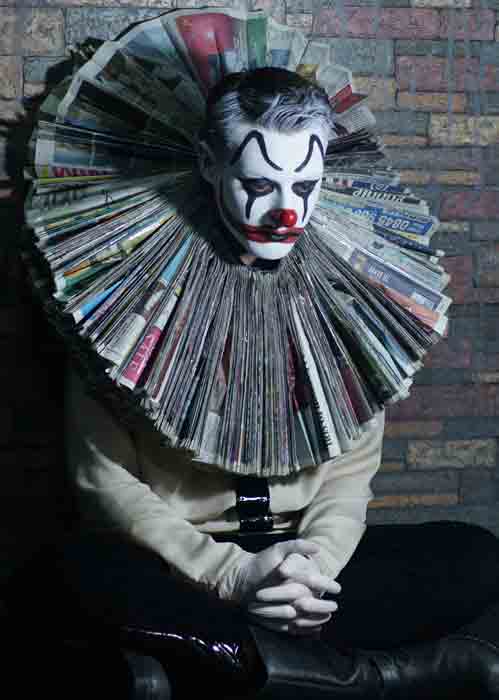 Rhys as the Clown photo by Roy Tan









NO PICNIC by Greg Freeman with James Sygrove, Dan Frost, Rhys King and Helen Russell-Clark. Tabard Theatre, Rosemary Branch & Waterloo East Theatres Spring 2012
THE WHITE WHORE & THE BIT PLATER by Tom Eyen with Laura Pradelska & Helen Russell Clark Rosemary Branch Theatre January 2011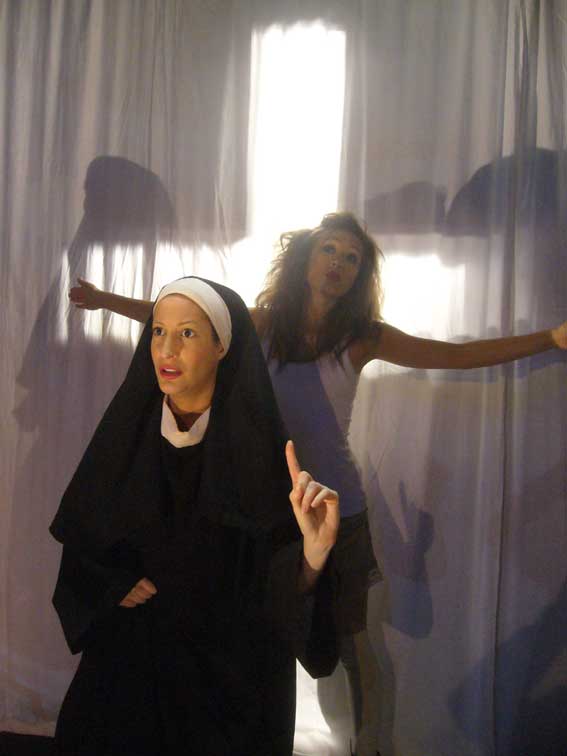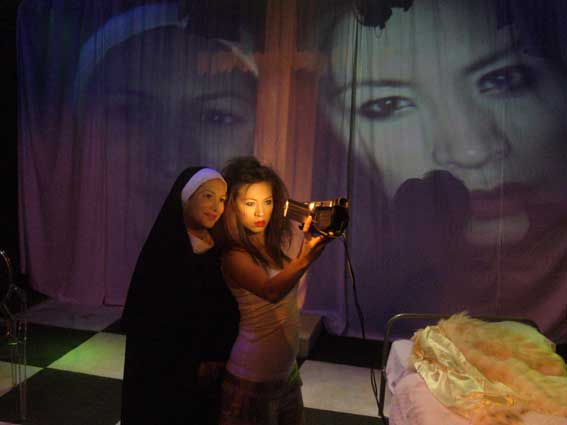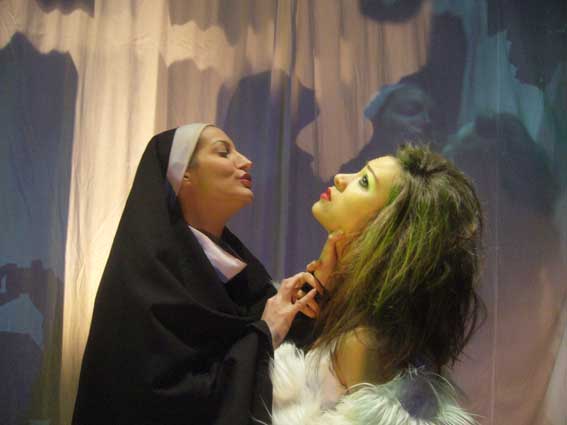 TIME OUT CRITICS' CHOICE ««««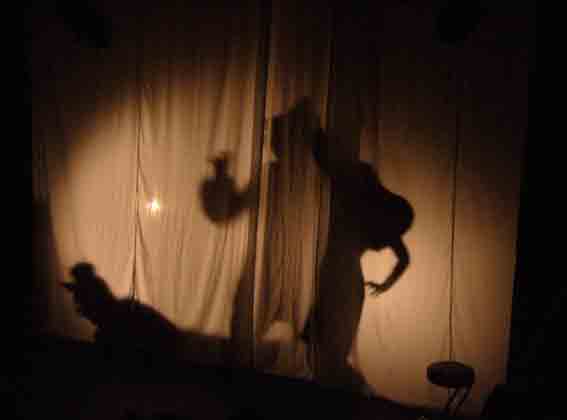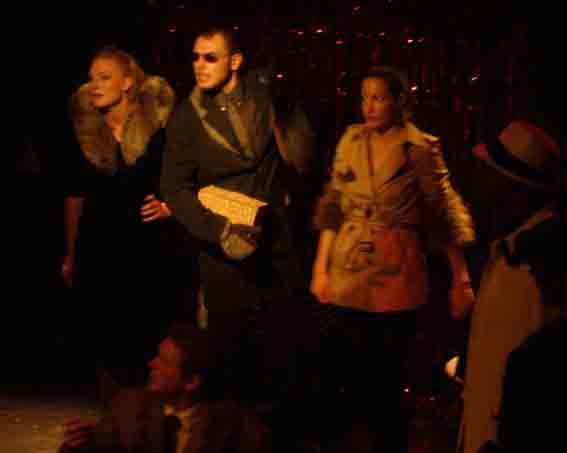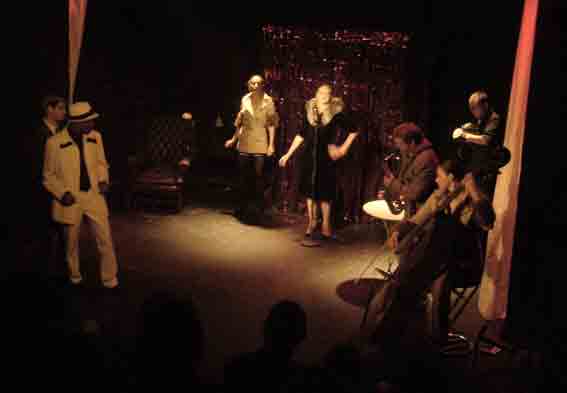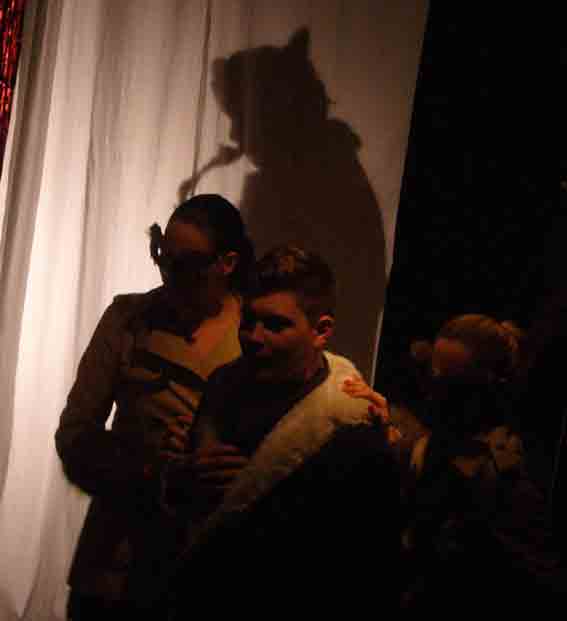 BEAK STREET by Greg Freeman
Tabard Theatre, London May 2010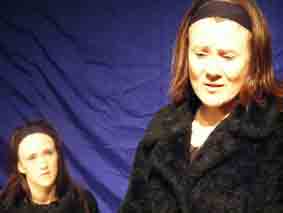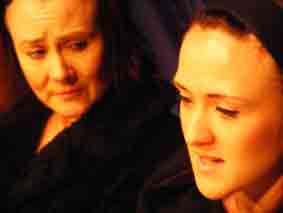 Harriet Ryder and Janine Wood in REGOLITH by Chris Lee
Finborough Theatre London 2010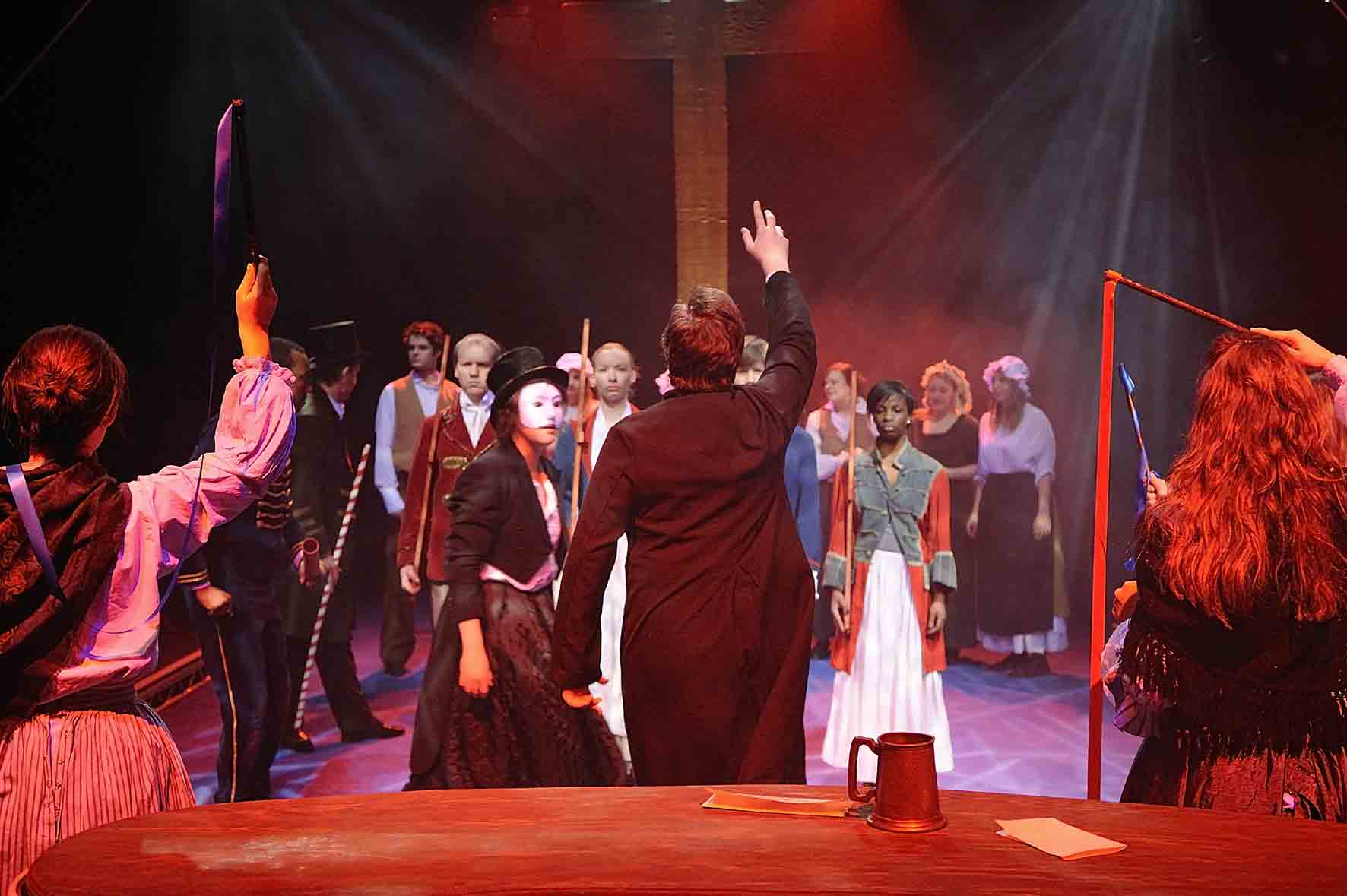 ENTERTAINING STRANGERS by David Edgar at ALRA London 2010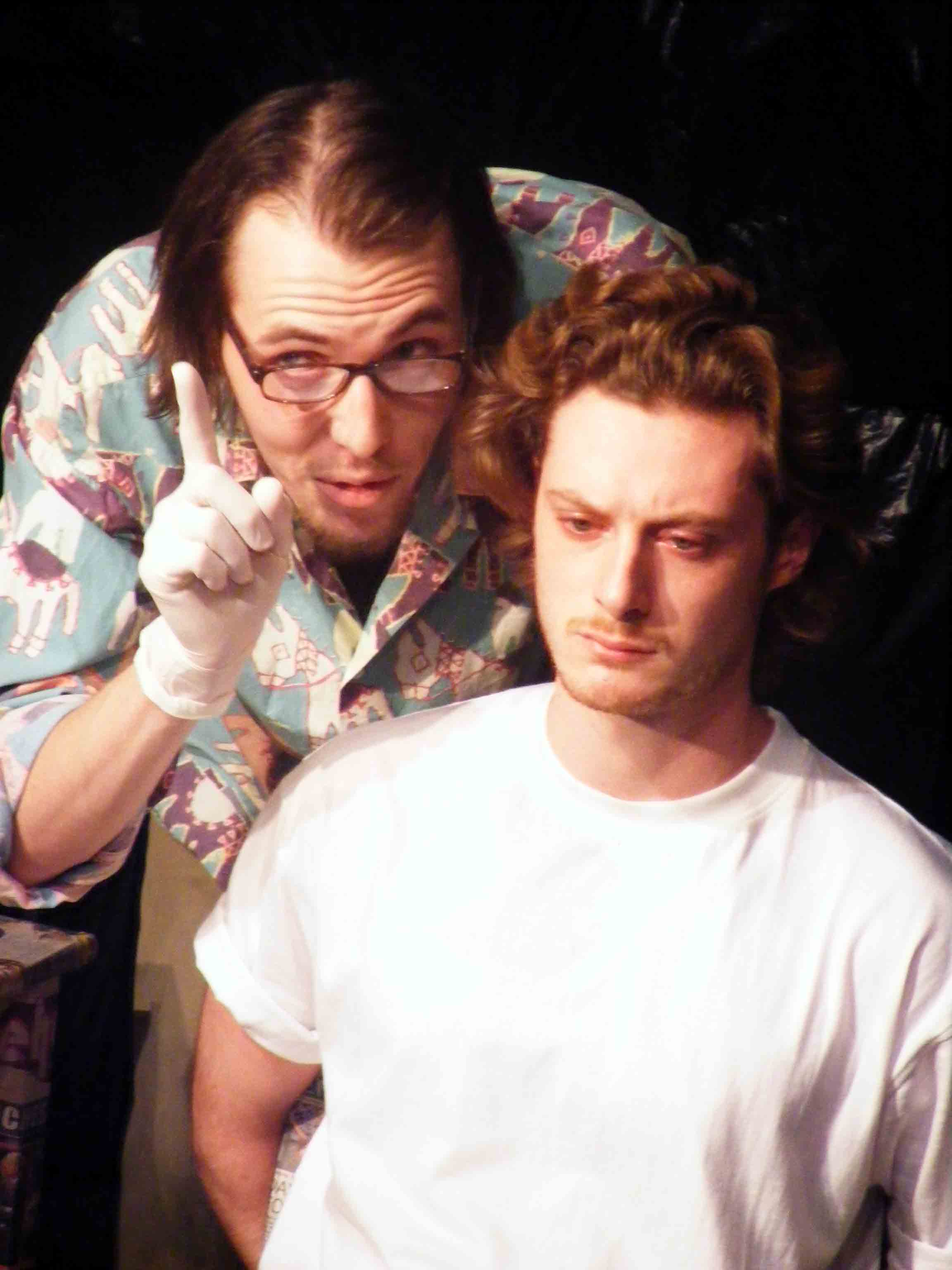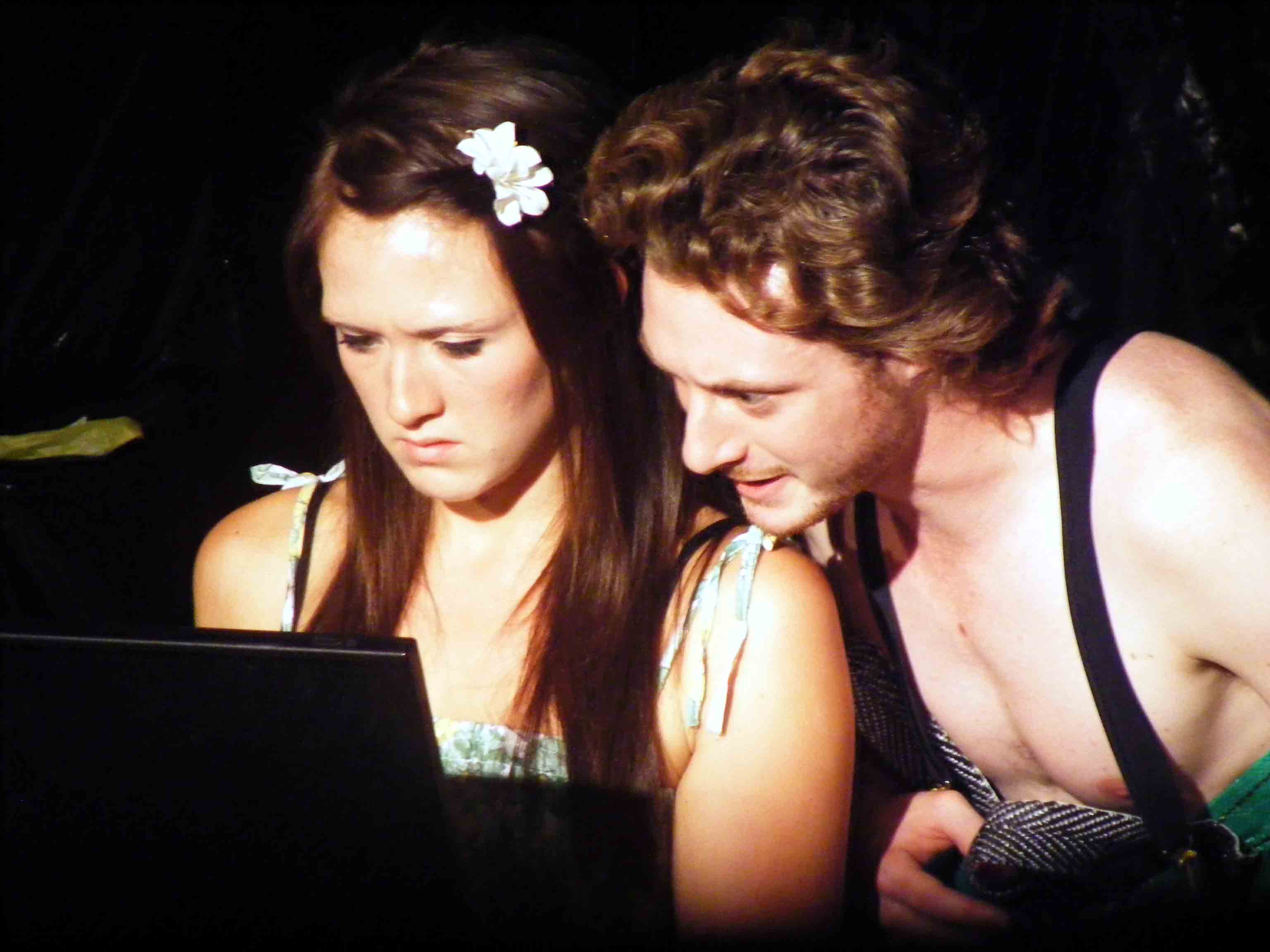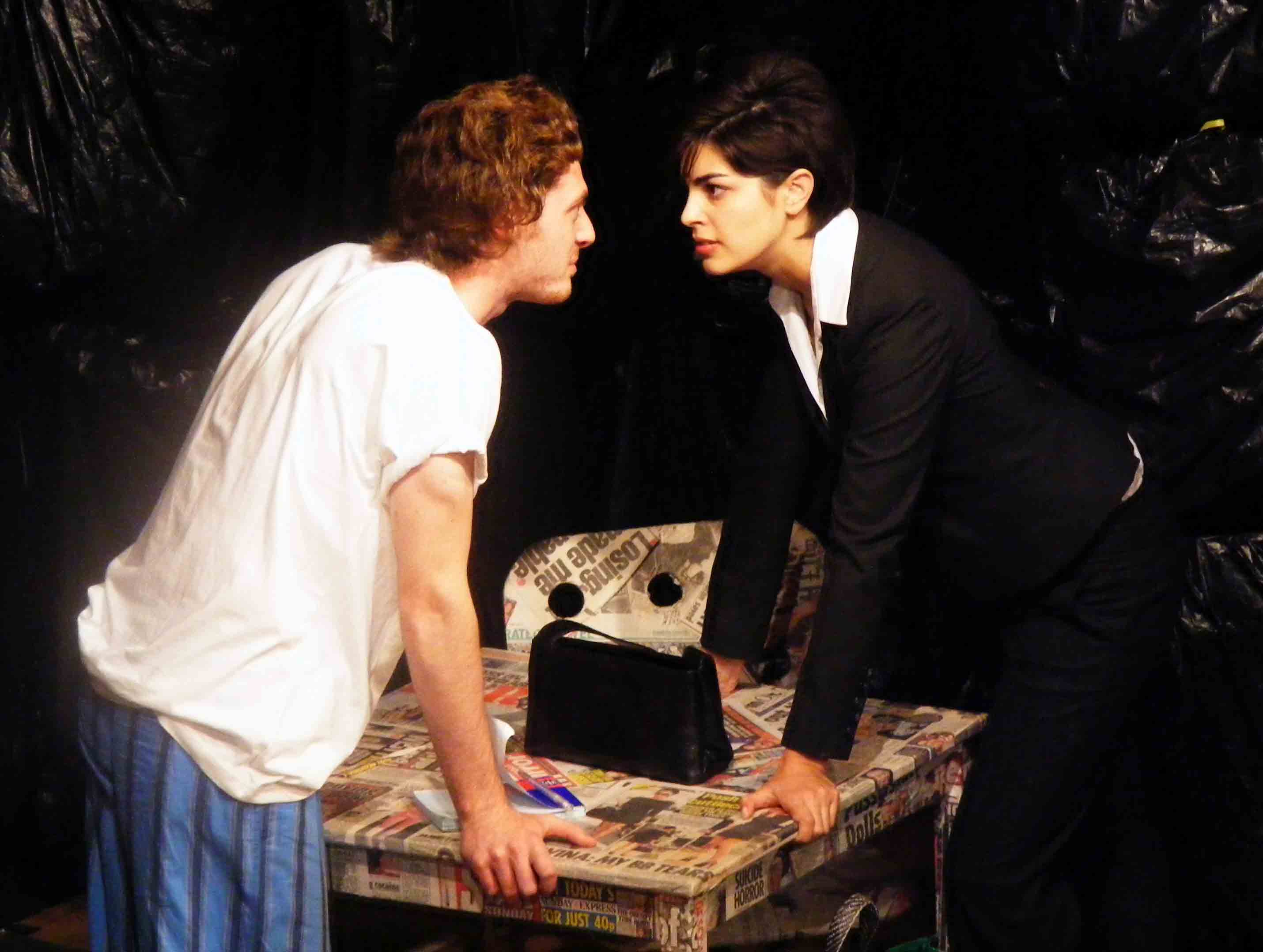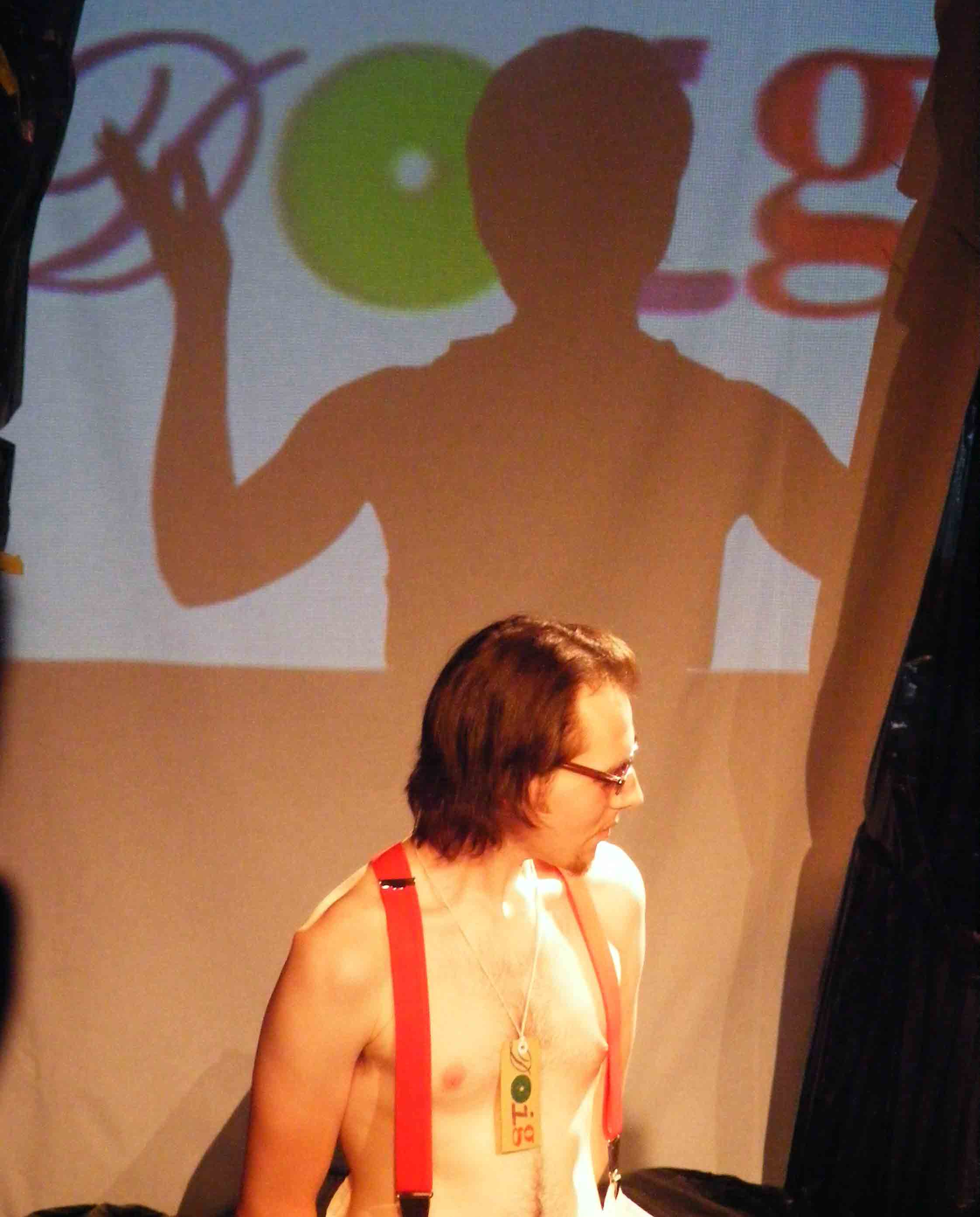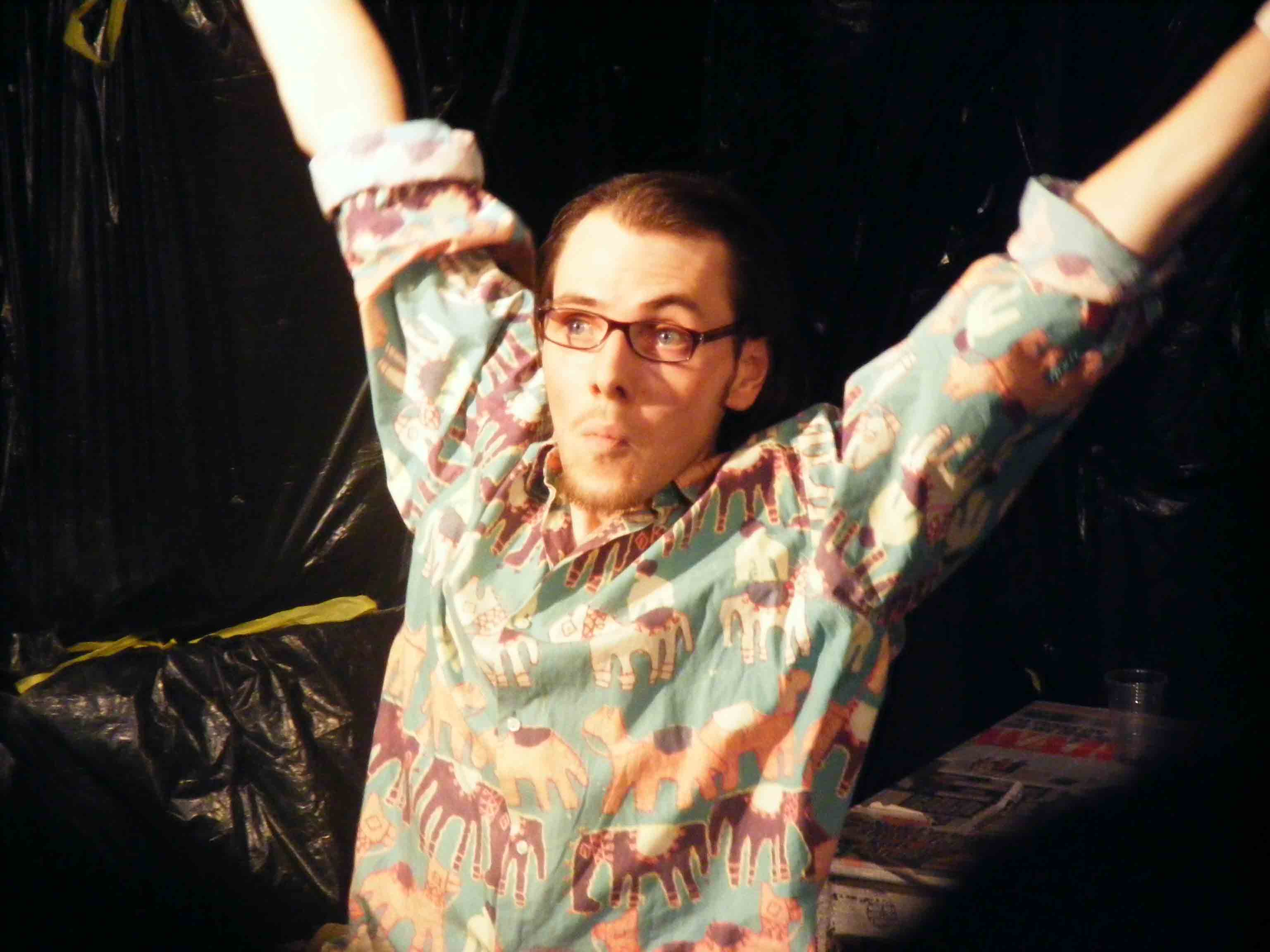 DOIG THE MUSICAL WITH NO SINGING, NO DANCING AND VERY LITTLE MUSIC
by Greg Freeman
Tabard Theatre, London September 2009
Cast: James Sygrove, Rhys King (top left) Harriet Ryder (top right)
and Kate Victors (middle left)
TIME OUT Play of the Weekand No. 1Critics'Choice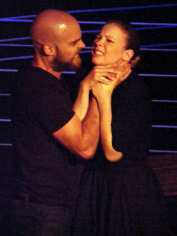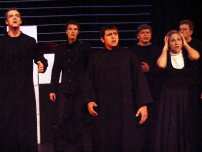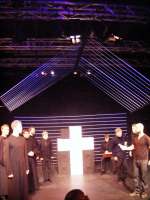 THE CRUCIBLE by Arthur Miller for Guildford School of Acting May 2009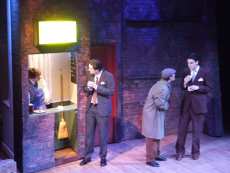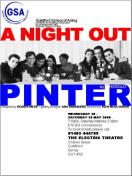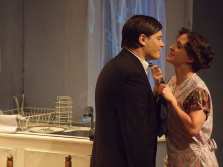 Tom Yeates, Danny Greenlaugh, Tom Veasy, Adam Rood - Jason Marc-Williams and Anna Glynn in A NIGHT OUT by Harold Pinter Electric Theatre Guildford 2008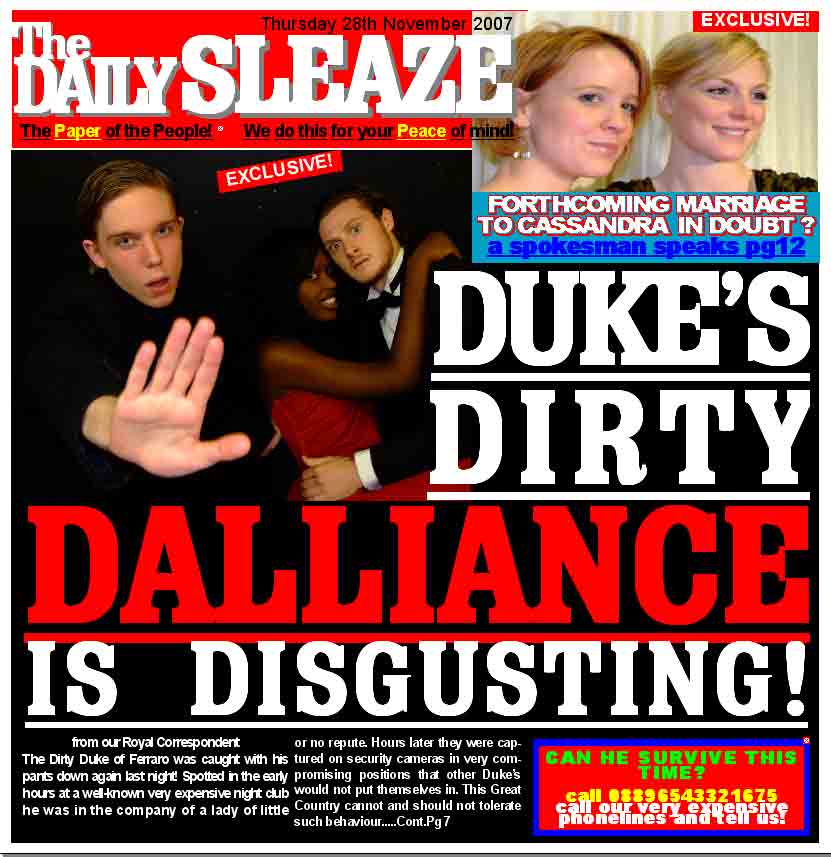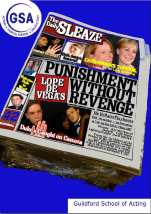 Prop-newpapers and poster for PUNISHMENT WITHOUT REVENGE by Lope De Vega Bellairs Playhouse Guildford 2007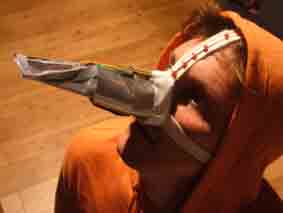 Alex Donald in SPITE THE FACE by Greg Freeman
New End Theatre & Underbelly Caves Edinburgh & London August 2006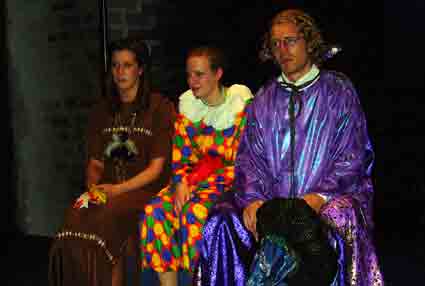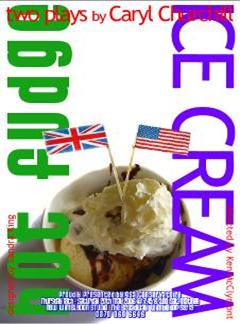 May 2006 Guildford School of Acting at the Wimbledon Studio London
by Caryl Churchill & HOT FUDGE ICE CREAM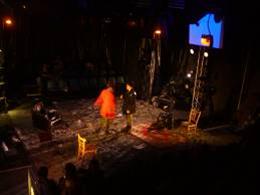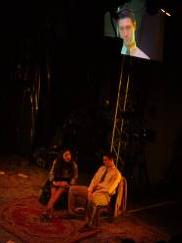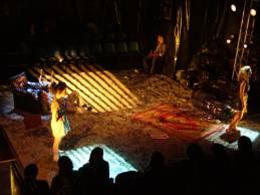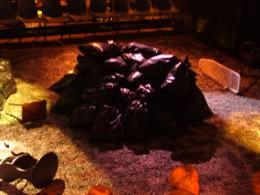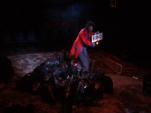 ROAD by Jim Cartwright Bellairs Playhouse Guildford 2006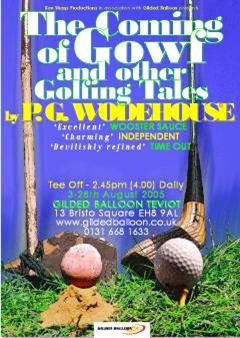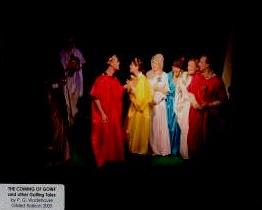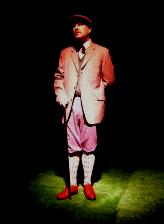 THE COMING OF GOWF and Other Golfing Tales by P. G. Wodehouse
Gilded Baloon Theatre 2005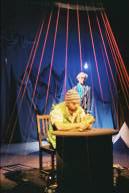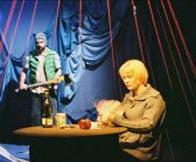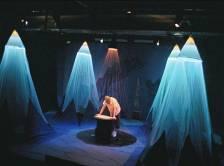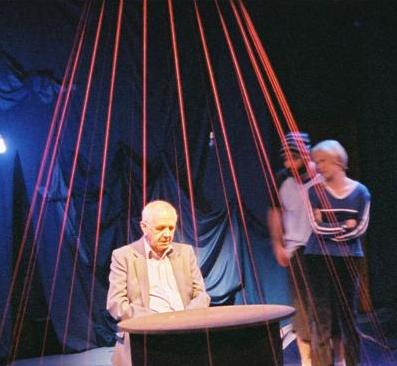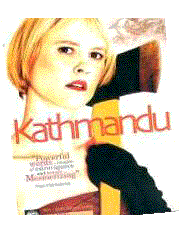 KATHMANDU by Greg Freeman Pleasance and Menier Theatre 2004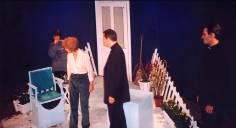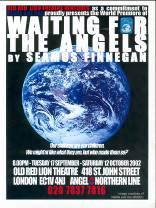 WAITING FOR THE ANGELS by Seamus Finnegan Old Red Lion Theatre 2002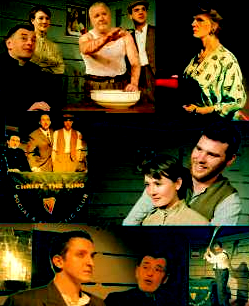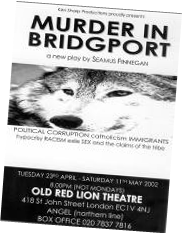 L-R John Cormack, Janine Wood, Phil Underwood, Robin Brockley, Sheenagh Govan, Glen Wallace, Kevin O'Donohoe, Ian Coop and Danny Hornigold in
MURDER IN BRIDGPORT by Seamus Finnegan Old Red Lion 2002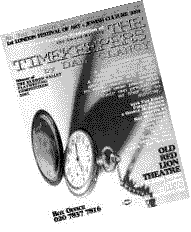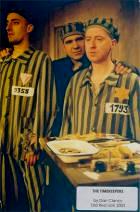 Tom Edden, George McAllister and Forbes Masson in
THE TIMEKEEPERS by Dan Clancy Old Red Lion 2001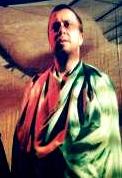 Rob Jarvis in DIASPORA JIGS by Seamus Finnegan Old Red Lion 2001