WELCOME
I studied and graduated in Fine Art in Dundee, Scotland. Since then I've painted, exhibited, designed and directed mostly 'new writing' theatre. Within this website you can view photographs of my Art, Theatre Productions, various Set and Graphic Designs and C.V's. I live in Embrun, France. Most artwork is for sale unless marked otherwise.
I can be contacted at the e.mail address above and contact telephone numbers on the contact page.
THANKS FOR YOUR VISIT!
THIS SITE CONTINUALLY UNDER RECONSTRUCTION.....DUE TO NEW WORK!
THANKS FOR YOU PATIENCE
NEWS
May 2018
Currently in pre-production for Seamus Finnegan's new work I AM OF IRELAND.
Under McMAC we will premiere at my old stomping ground, The Old Red Lion Theatre, Angel, London
from June 5th - 30th at 7.30pm 2018

Click on image to be directed to OLD RED LION page
RECENT ACTIVITY
EXHIBITION
Grand Hôtel, Chantemerle, Serre Chevalier, France - February 2018 (Solo show)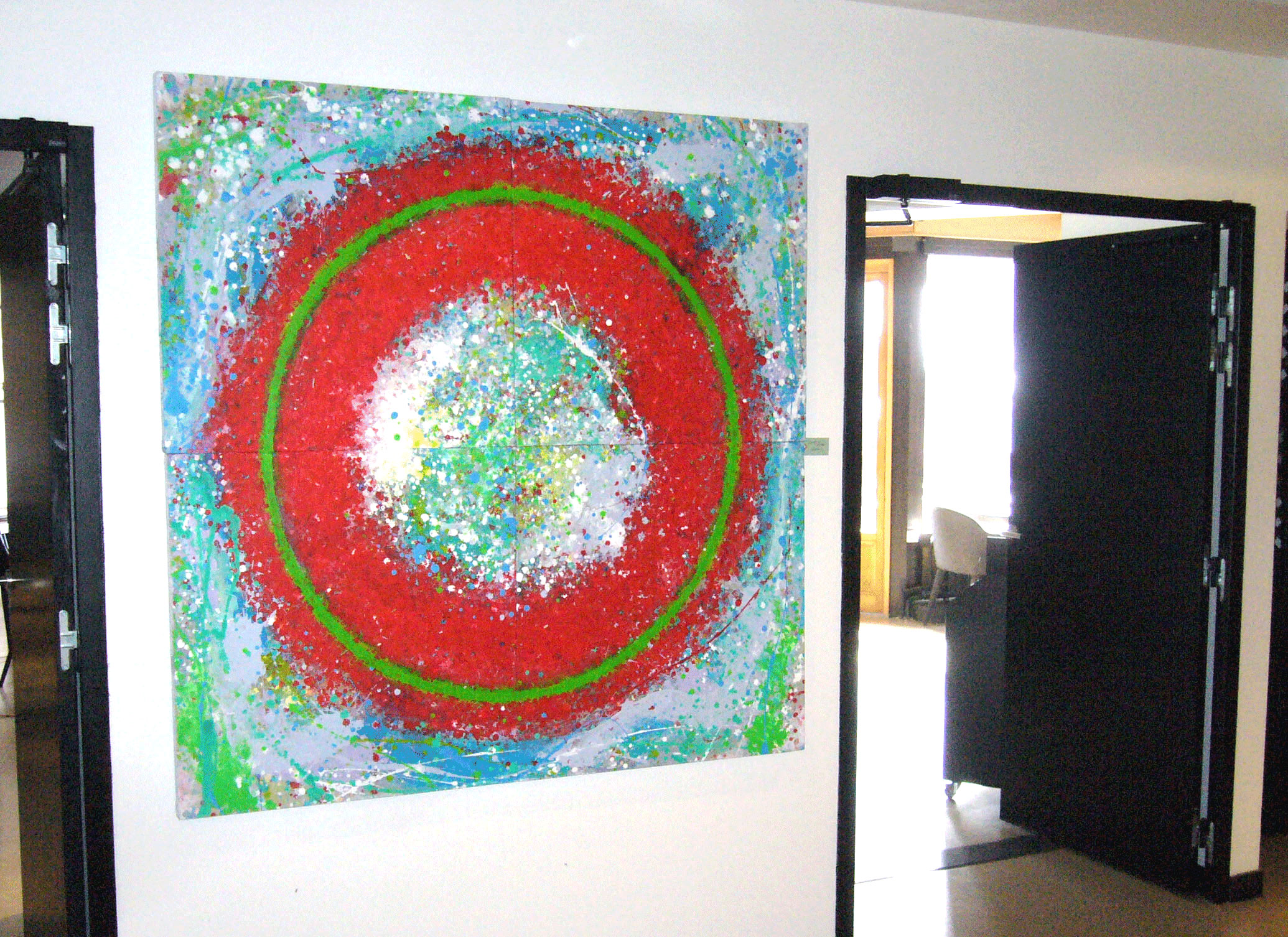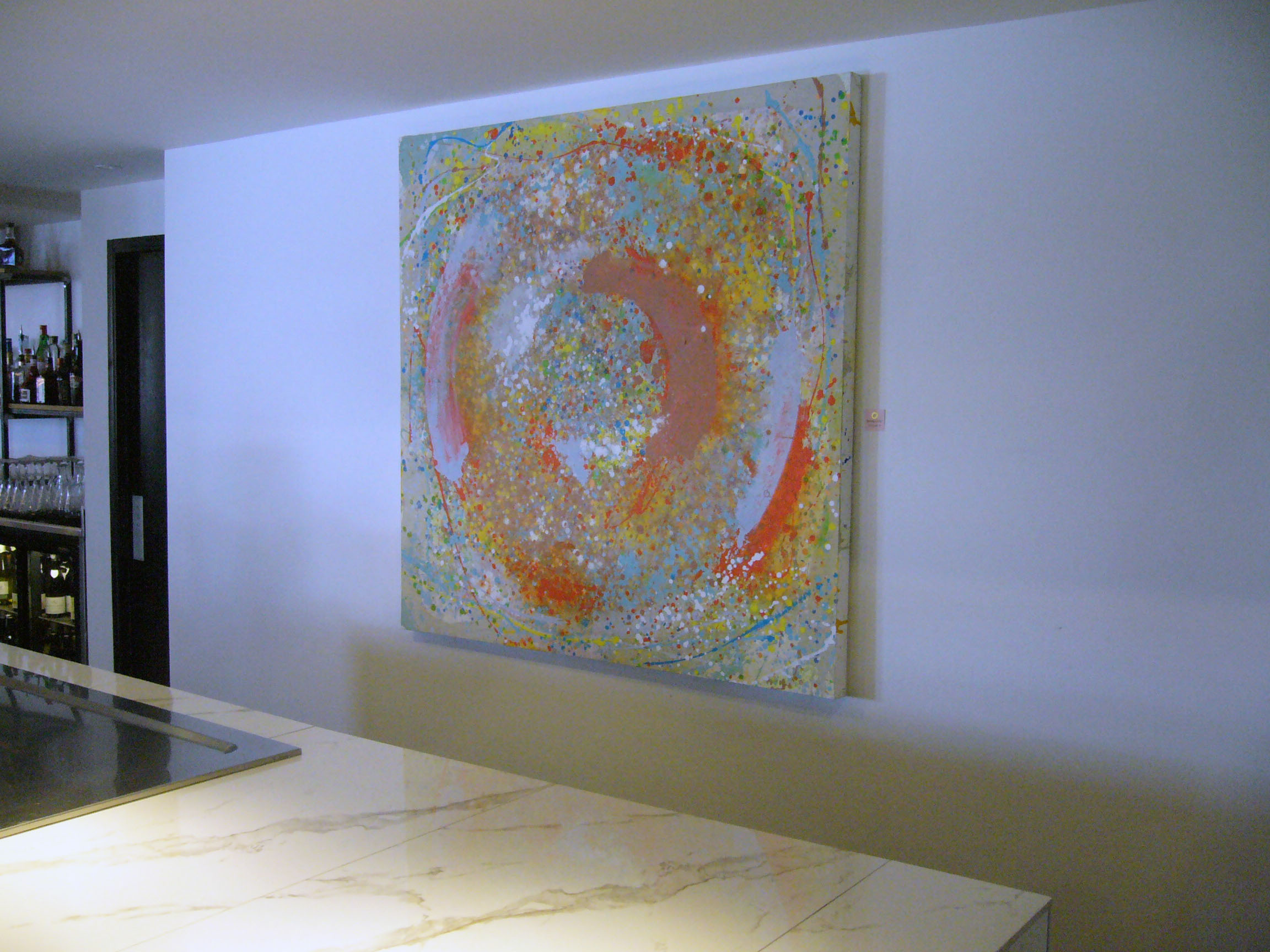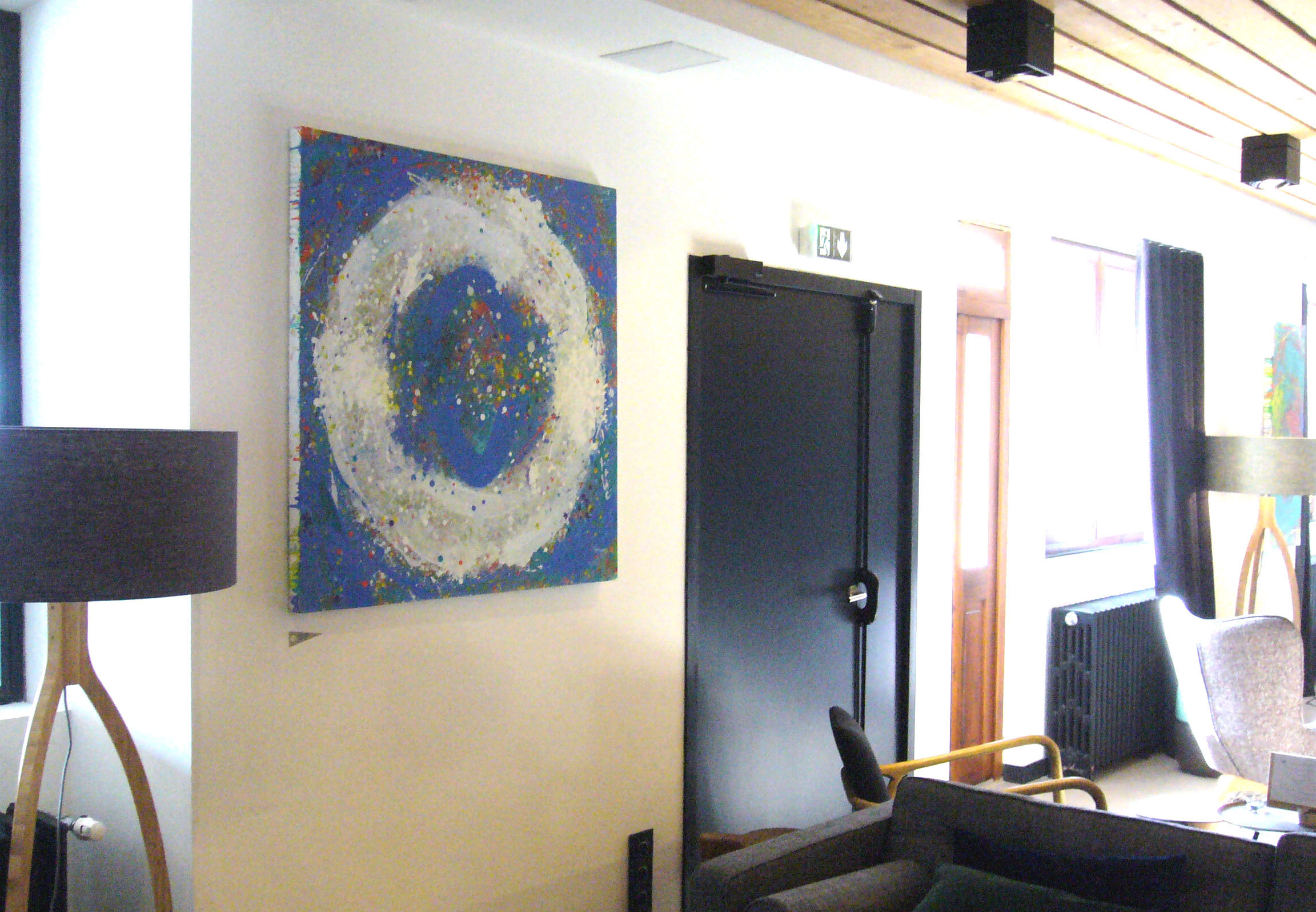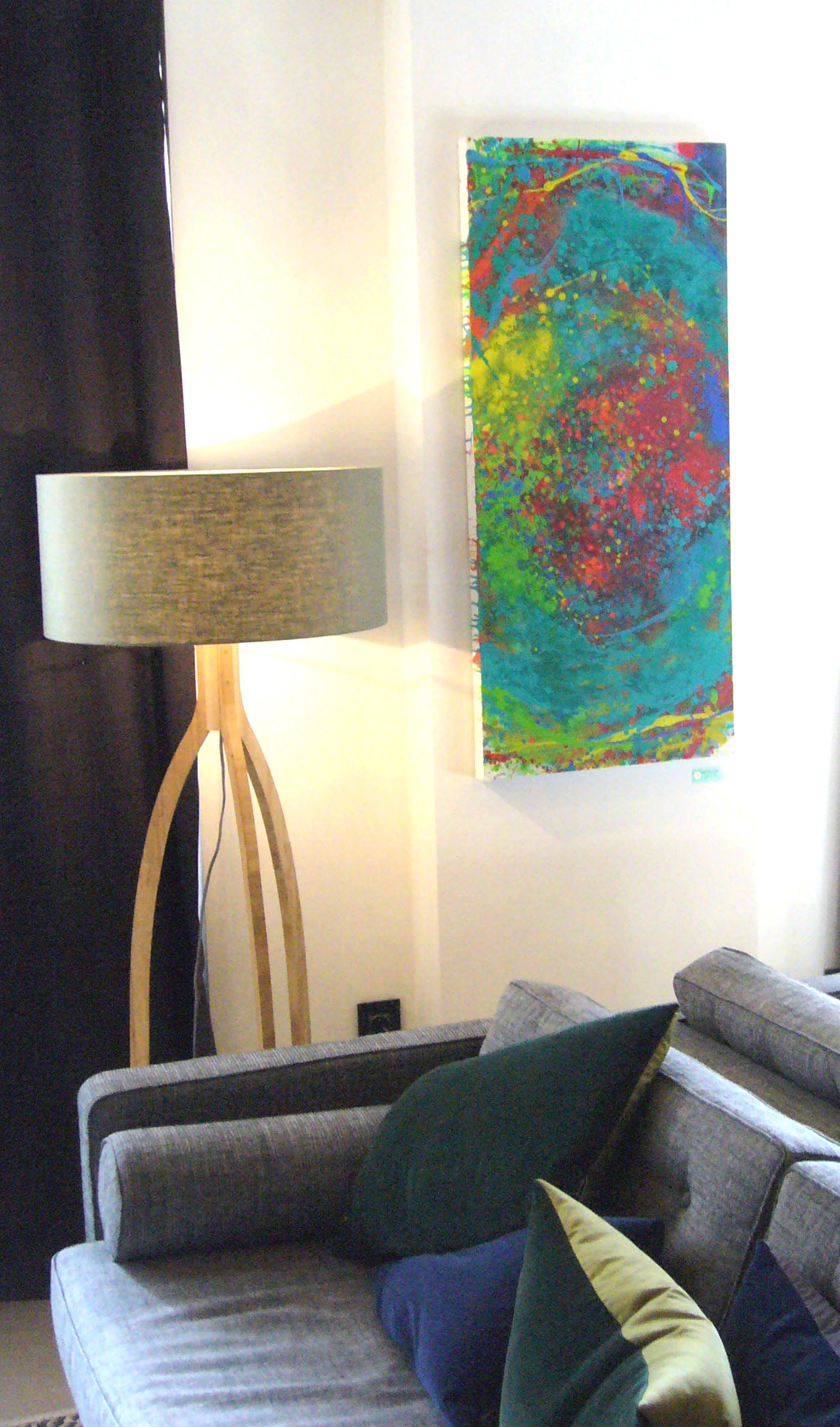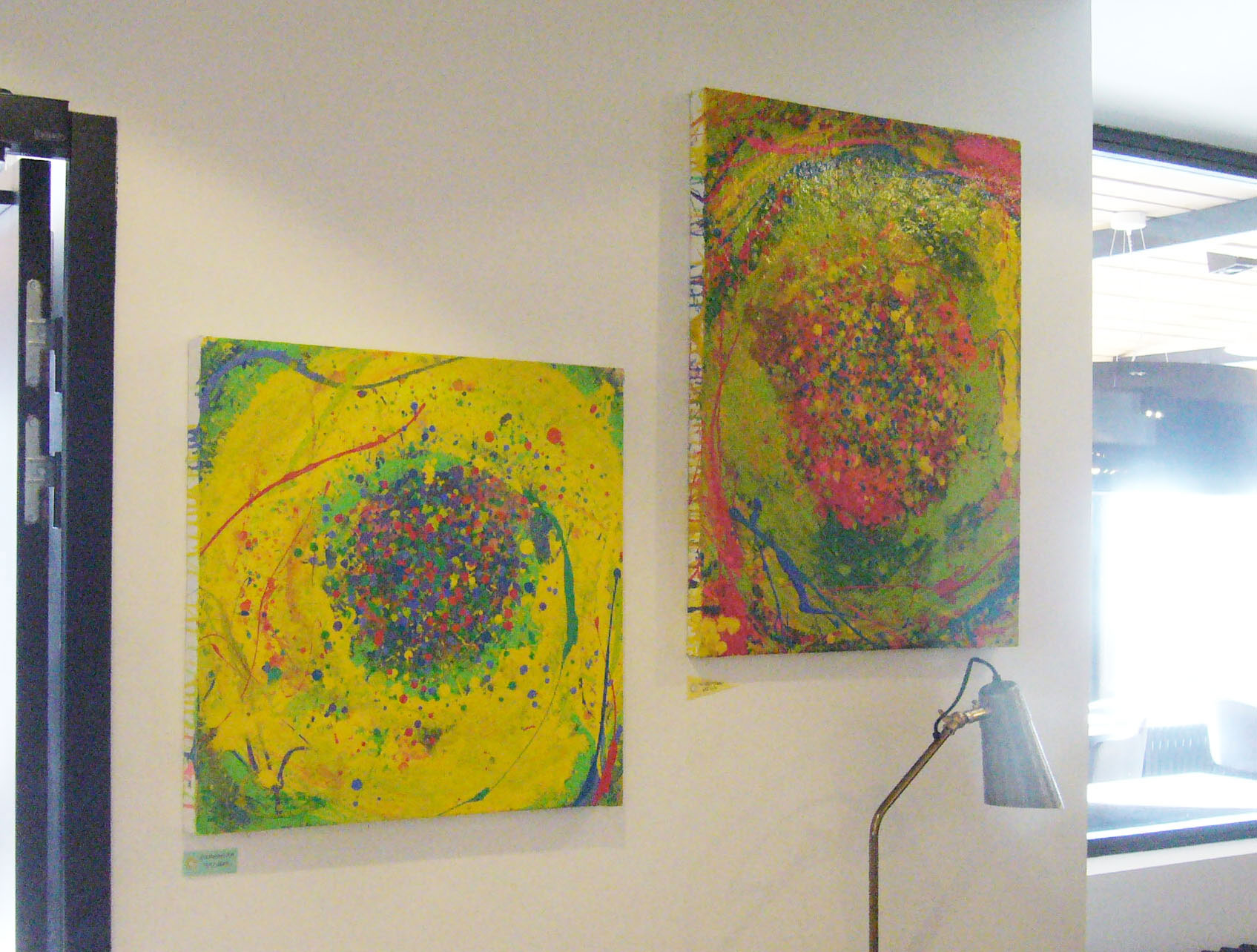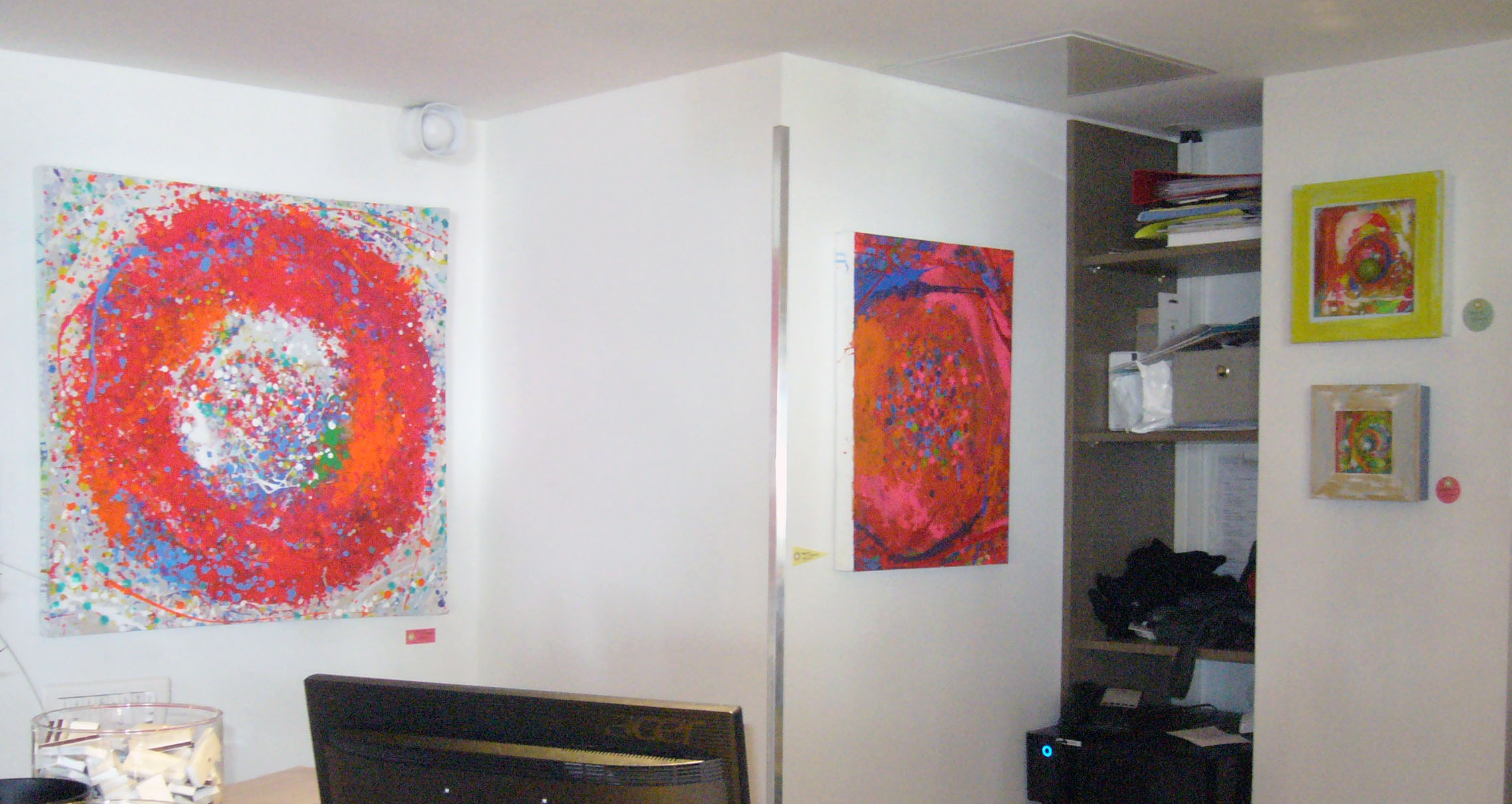 EXHIBITION
Office de Tourisme, Forcalquier, France - November 2017 (Solo show)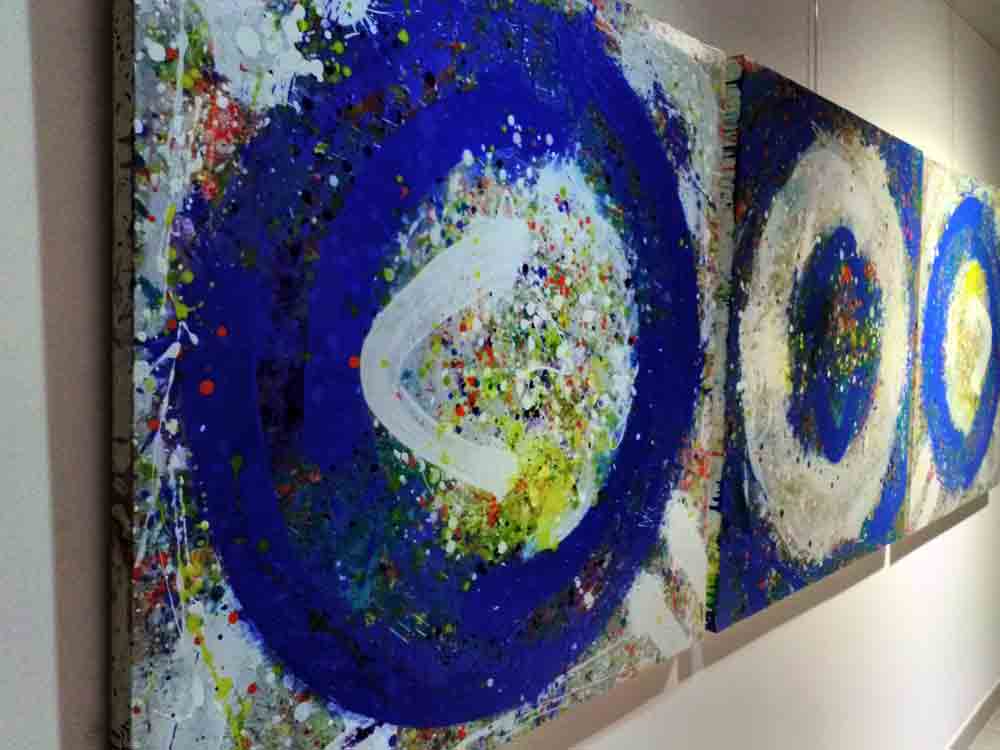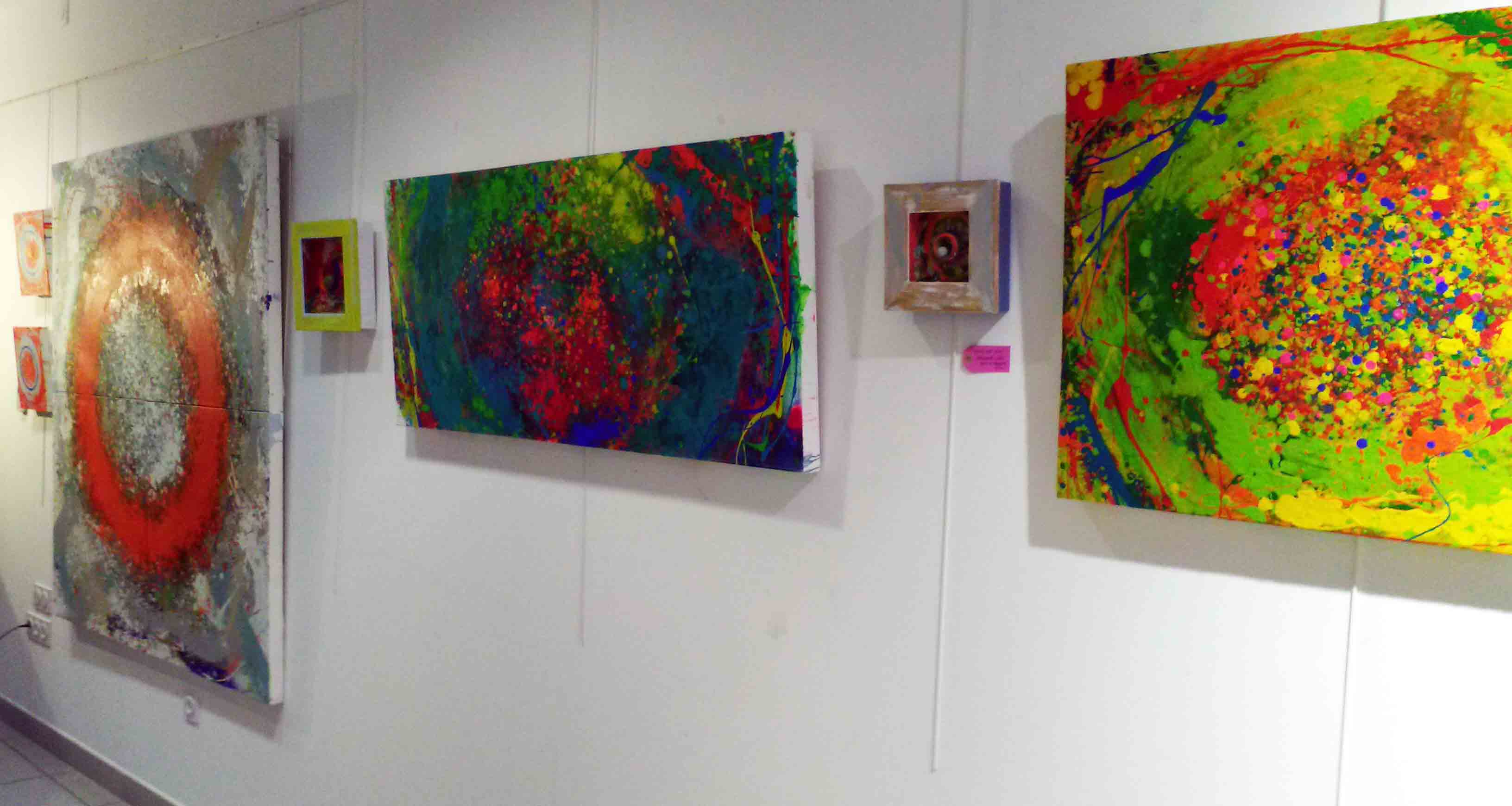 NEW WORK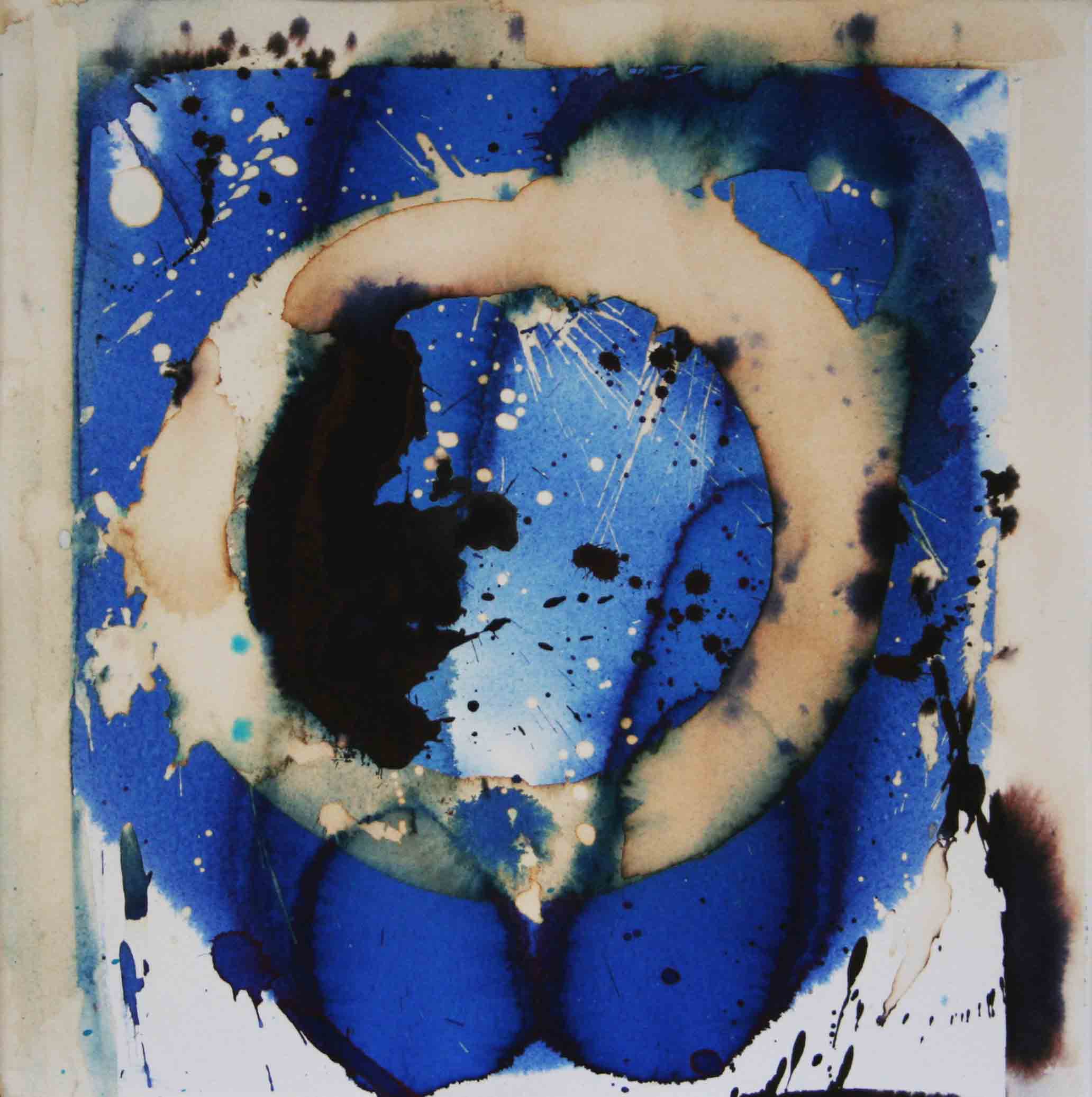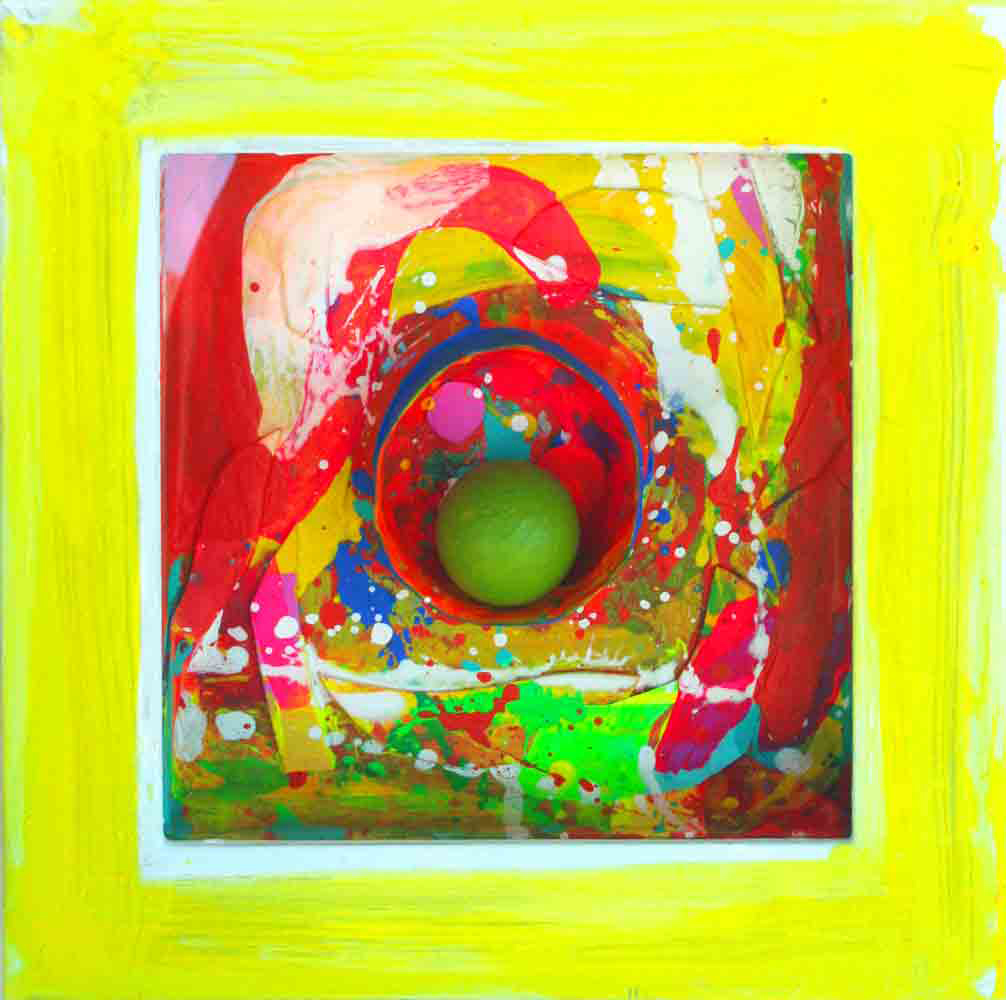 WHEREWITHALL
(Ink, Bleach on
P
aper)
240 x 240 mm 2017

PEACE
(Acrylic, Card, Tin & Object) 190 x 190 mm 2017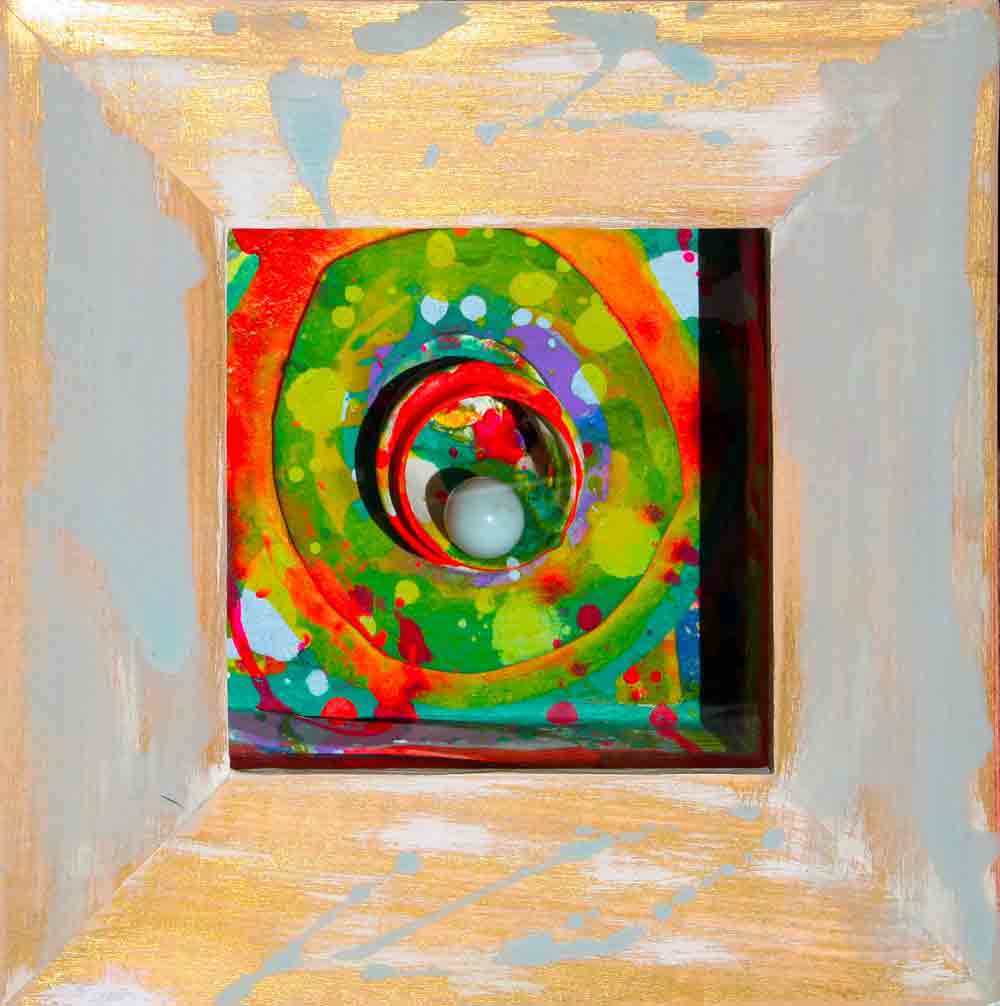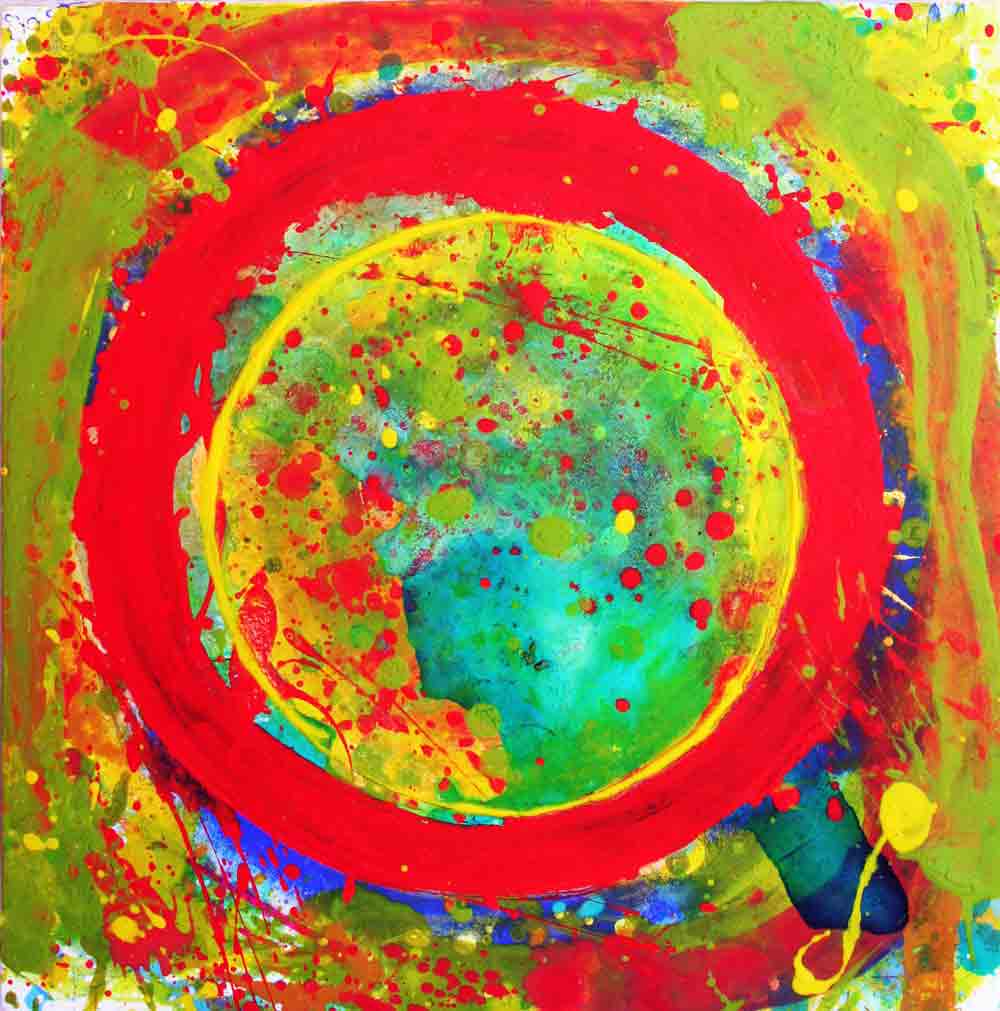 HELPMEOUT
(Acrylic, Wood, Plastic
and Glass)
193 x 193 mm 2017
ENCORE UNE FOIS
(Acrylic on canvas) 380 x 375 mm 2017

FORTUNE FAVOURS FUSION (Acrylic on canvas) Triptych 3 x 1040 x 1040 mm 2017
EXHIBITION
'ROND POINT!'
Marie de Ville, Gap, France - October 2017 (Solo show)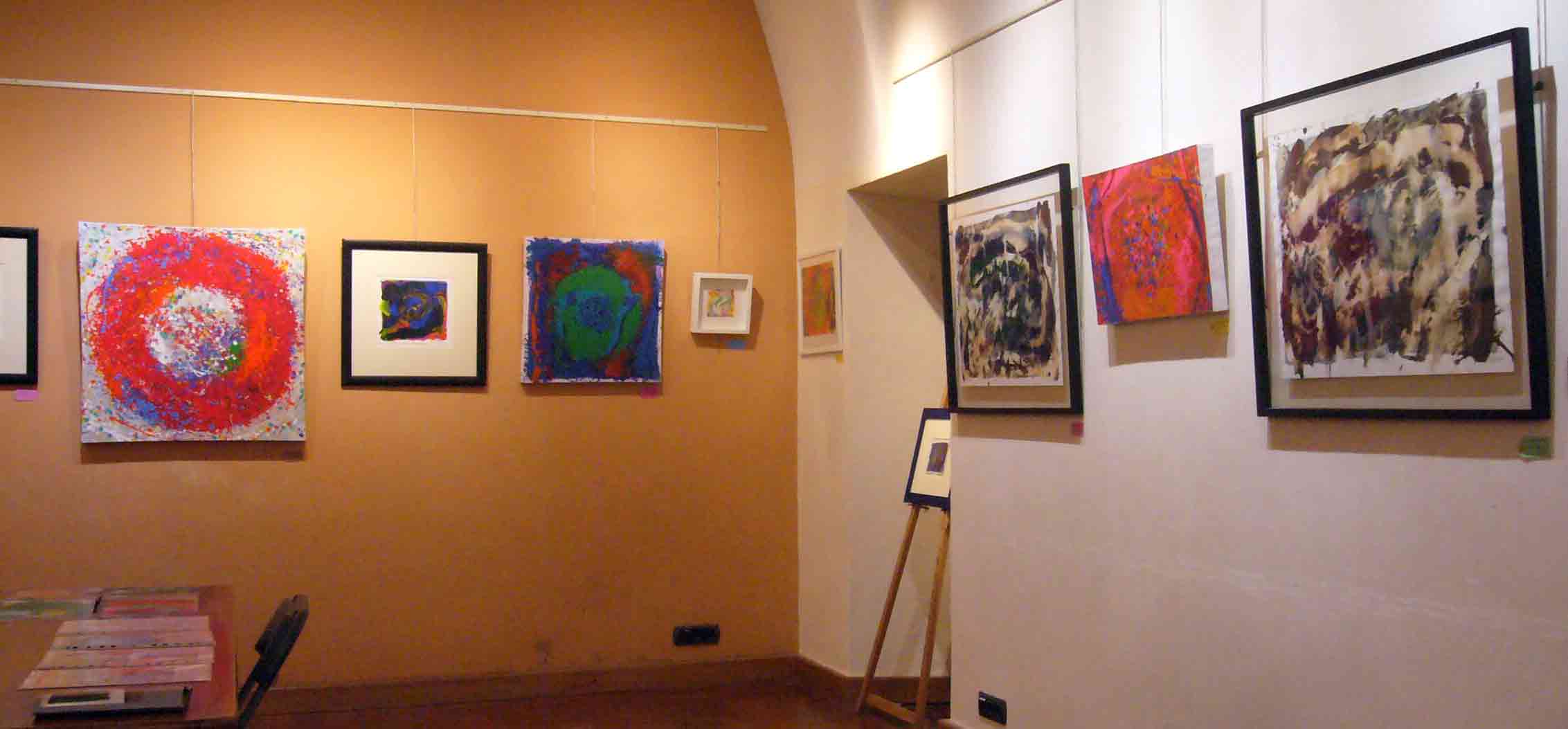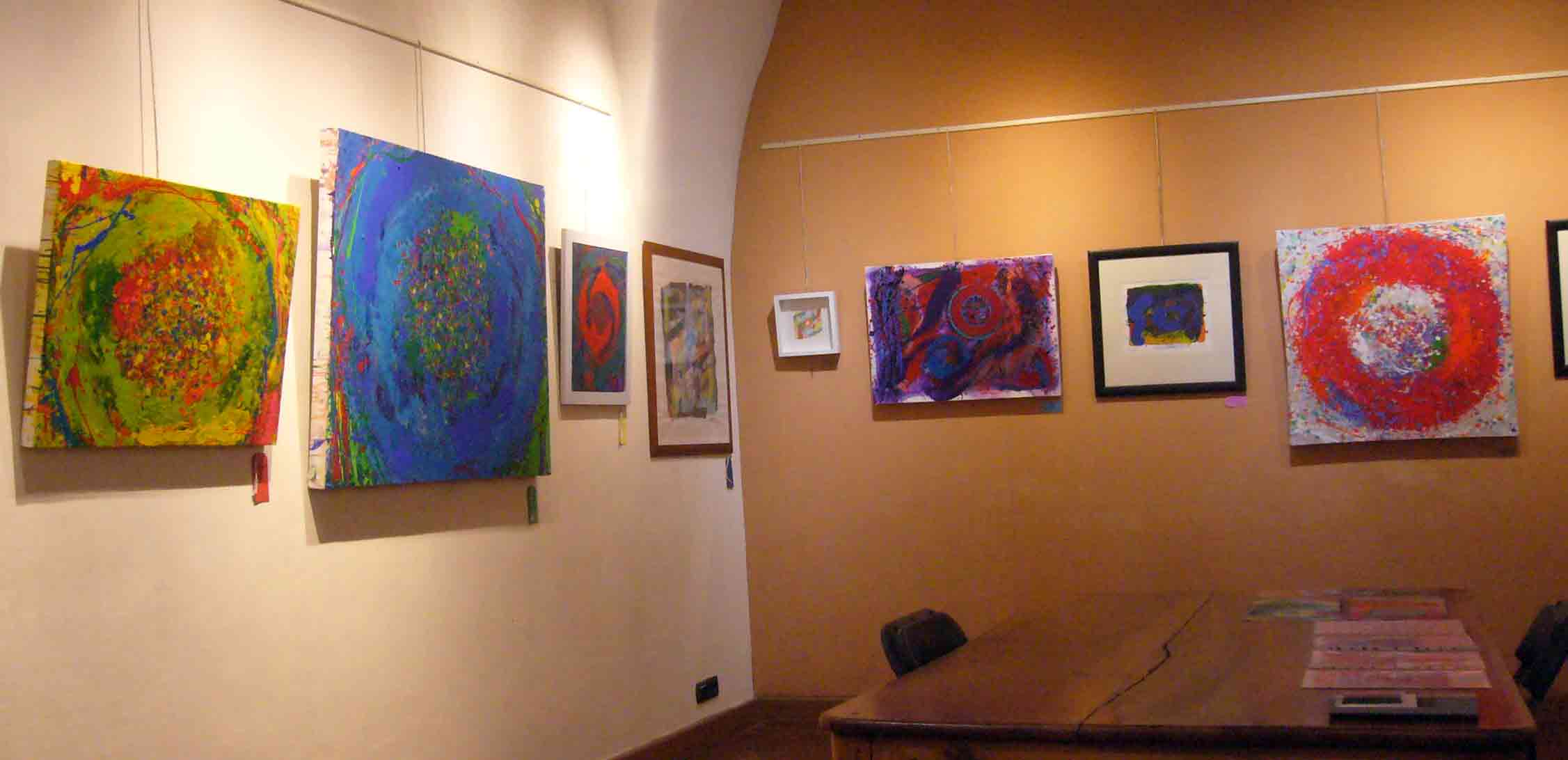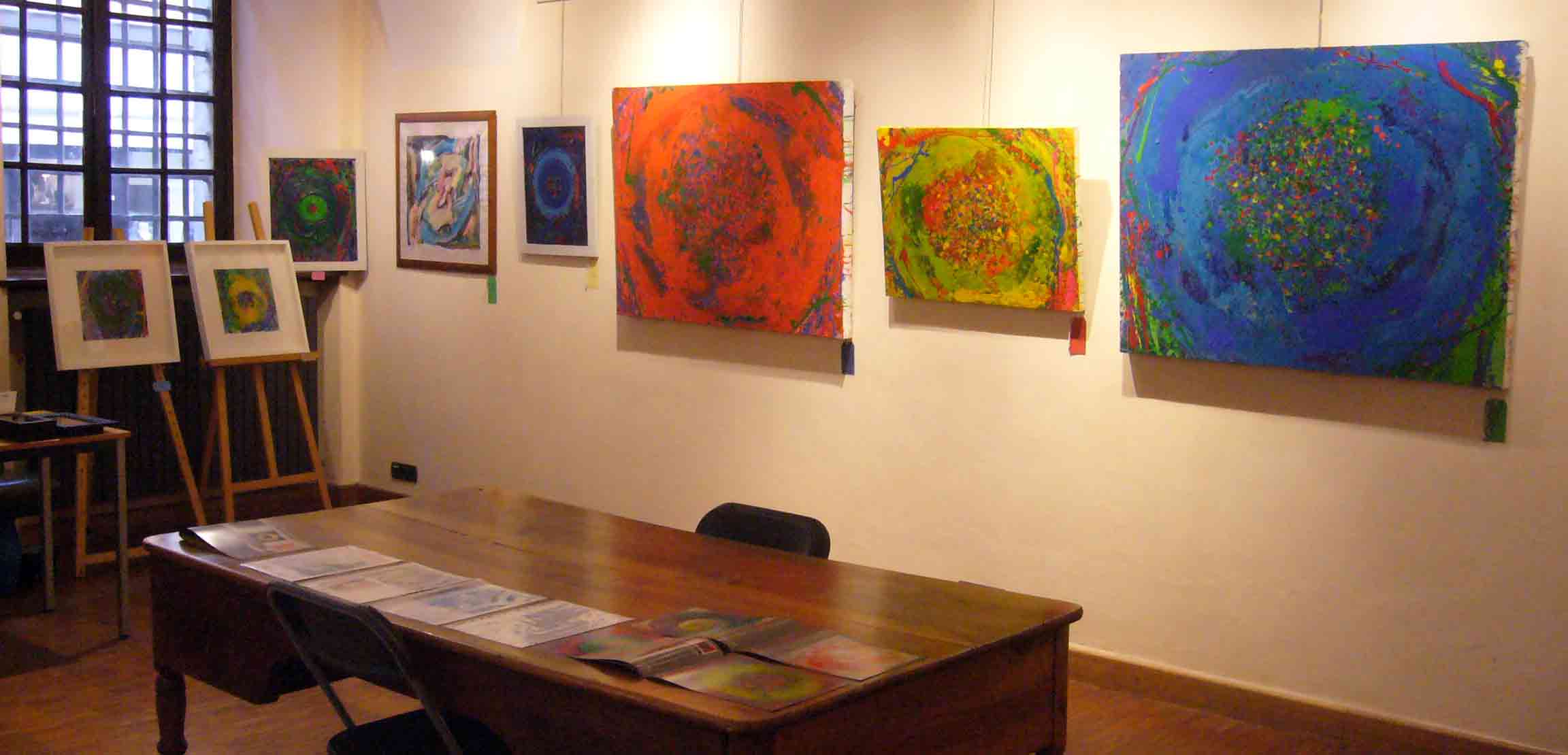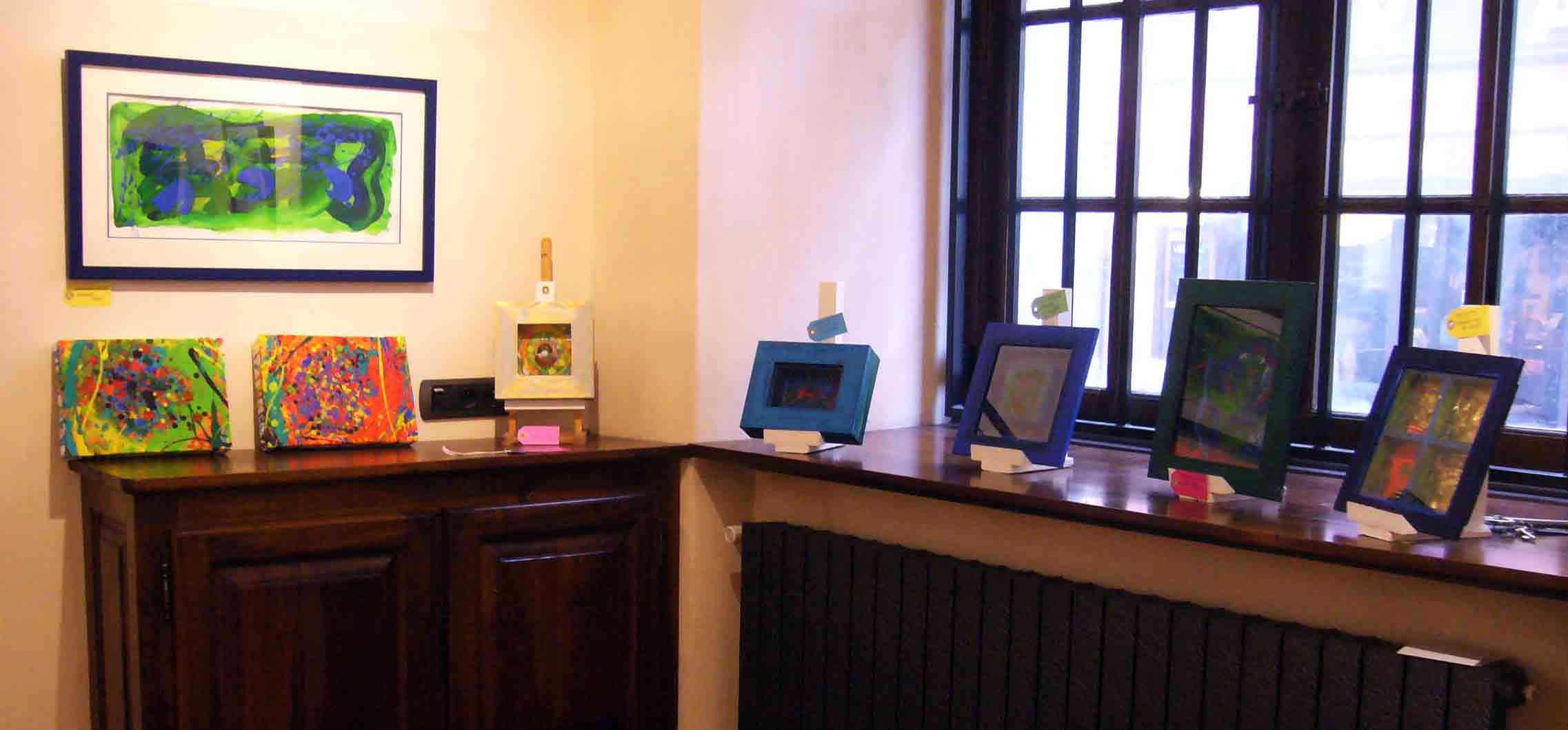 EXHIBITION
'JAUNE D'OR'
L'Abattoir, Embrun, France - July /Sept. 2017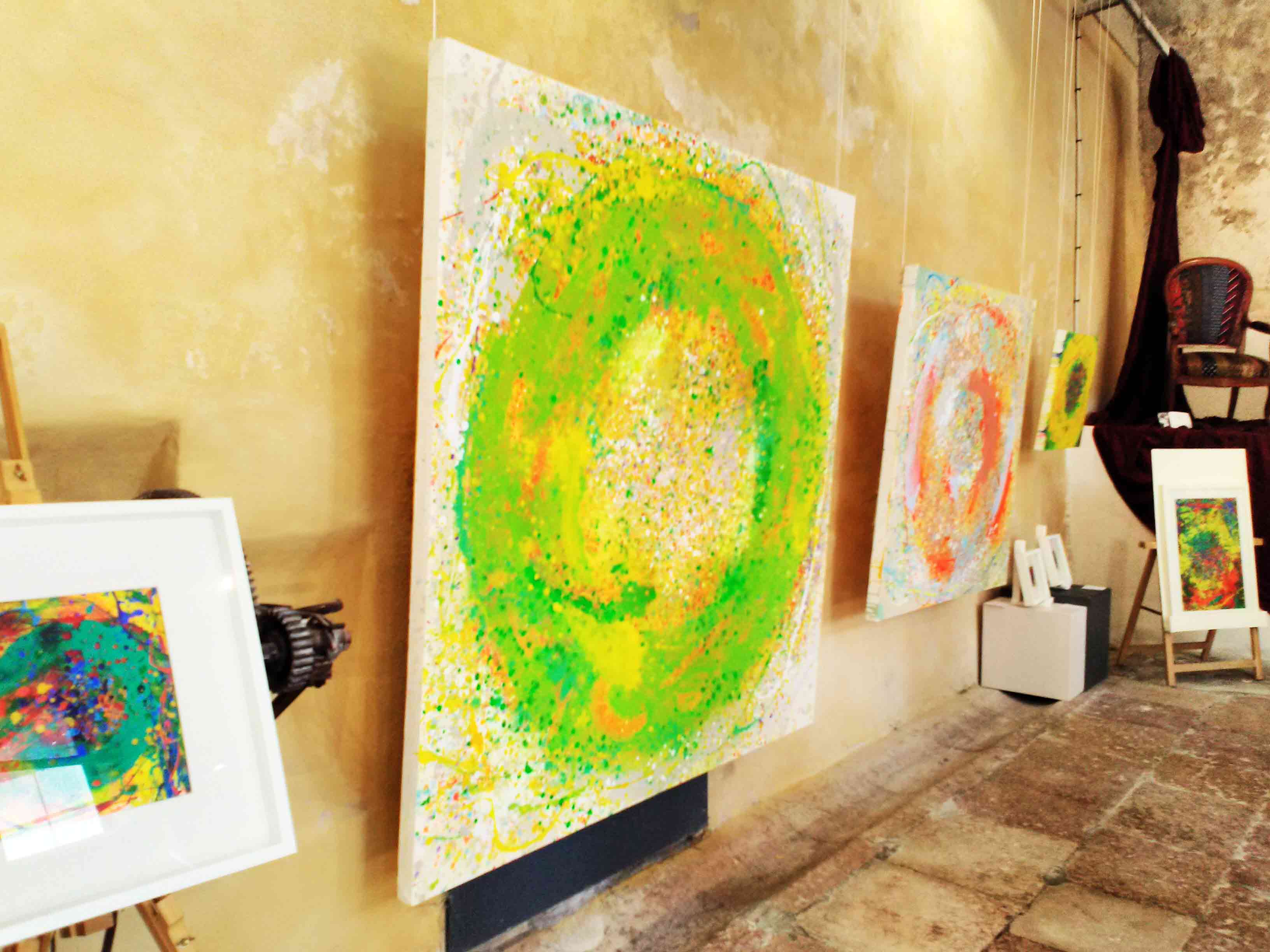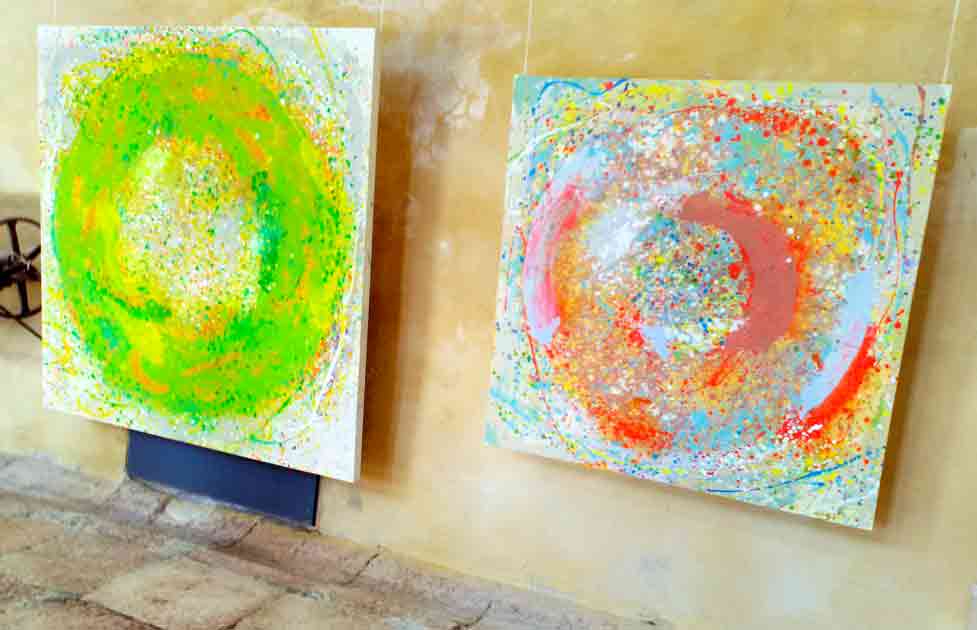 THEATRE
2016 - 2017
'
Directed
MONTAGU
by Greg Freeman at the Tabard Theatre, London
'Perfectly balances comedy and philosophical discussion'
★★★★
Arthur's Seat Review 'Freeman's bonkers, off-the-wall take on things makes his plays very special and worth watching'
ChiswickW4.com
Directed and designed
THE POETRY OF EXILE
by Peter Hamilton at the White Bear Theatre, London. Mar.-Apr.2017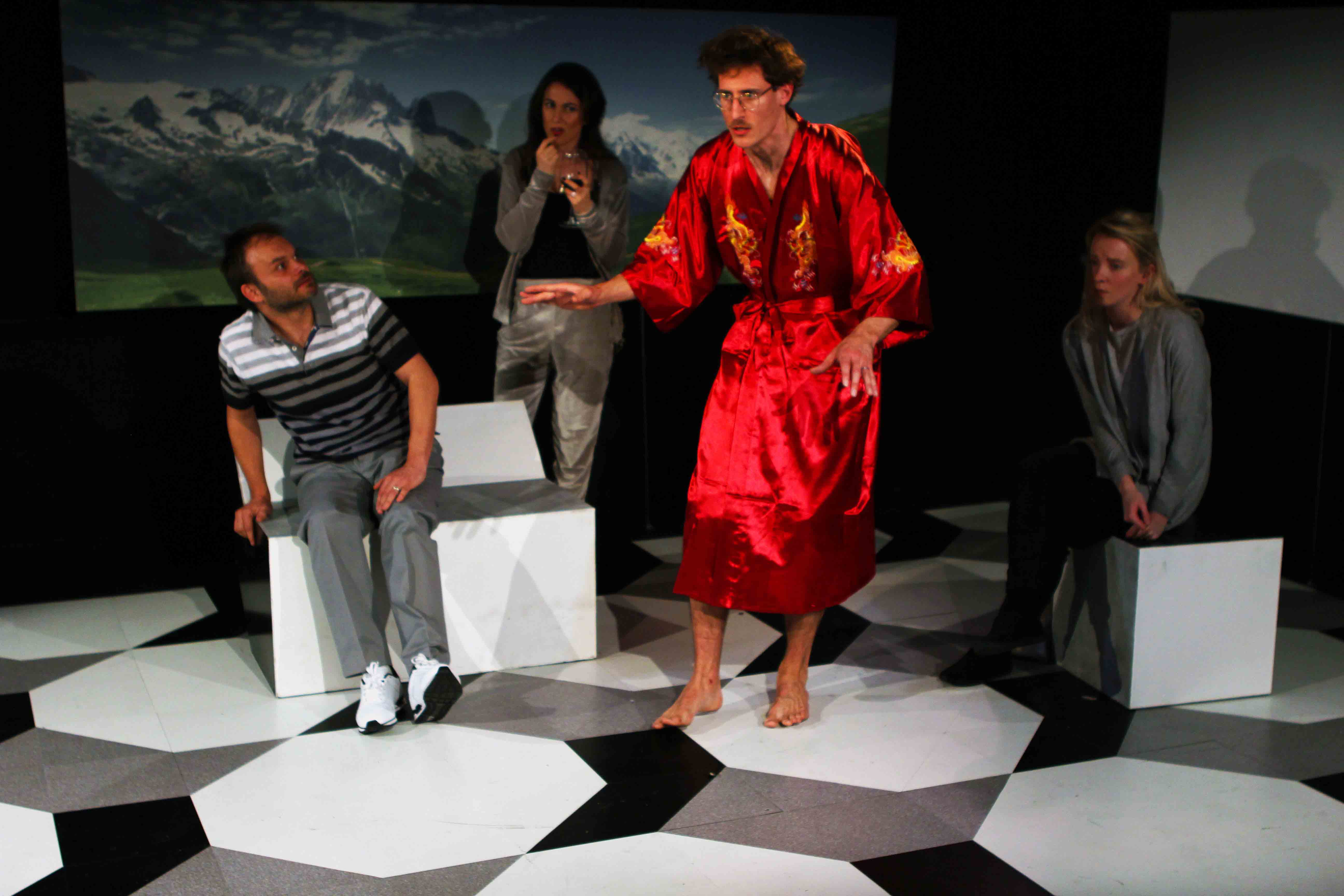 'Sublime. Essentially perfect'
★★★★
Arthur's Seat Review
Directed
SWALLOWS AND AMAZONS
at ALRA North

November 2016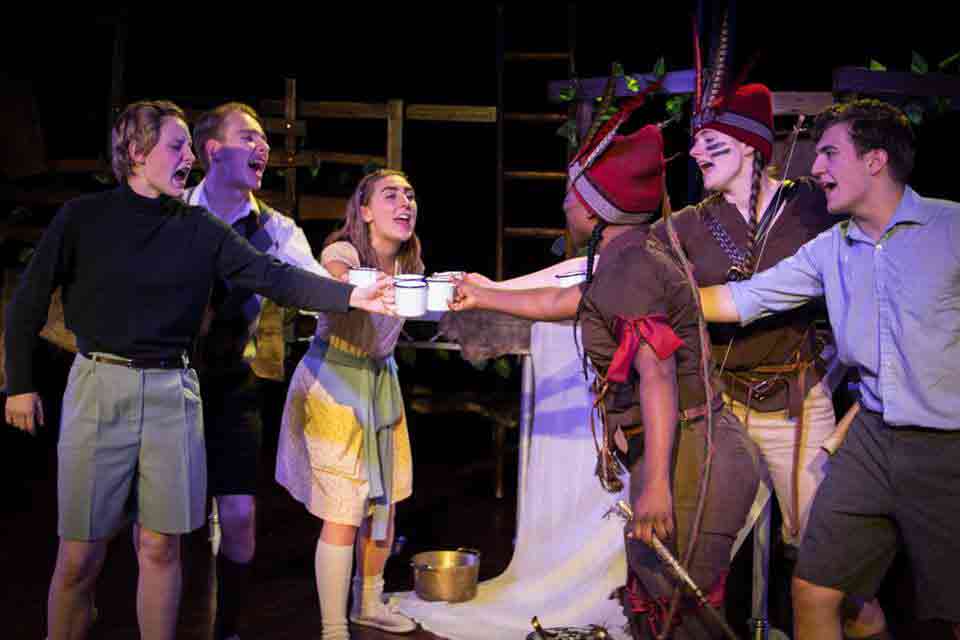 Directed Greg Freeman's
SHERLOCK HOLMES AND THE INVISIBLE THING
at the Tabard Theatre, London. June 2016
'Absolutely peerless direction....highly respectful satire....exceptional'
Remotegoat.com
««««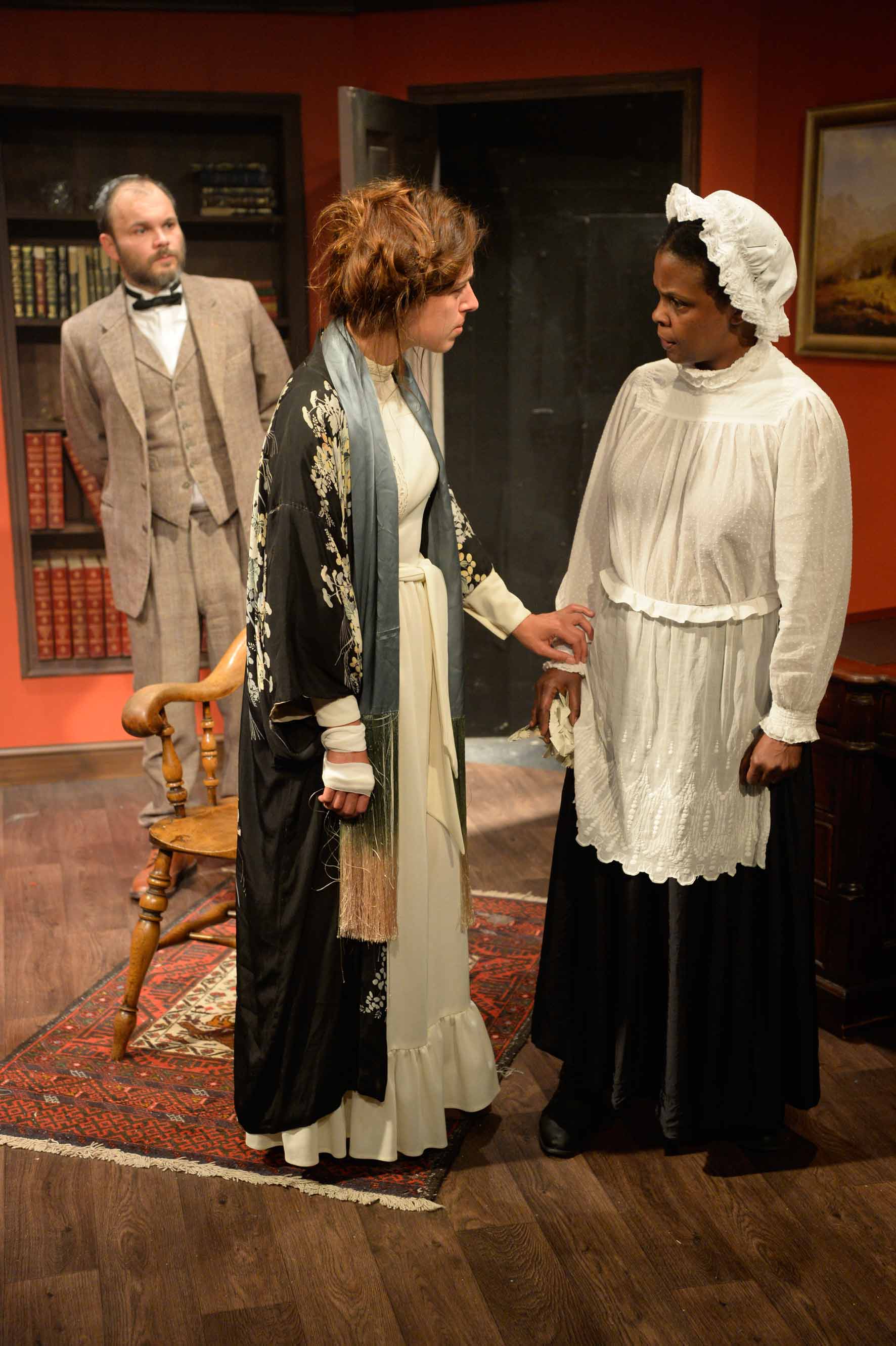 'Enjoyable....great direction....excellent'
LondonTheatre1
««««
'Truly innovative....fantastic acting, direction.....wonderful'
The Upcoming
««««
Designed Eddie Elks'
BOTALLACK O'CLOCK
at the Old Red Lion Theatre, London Jan. 2016. Nominated Best Design Offies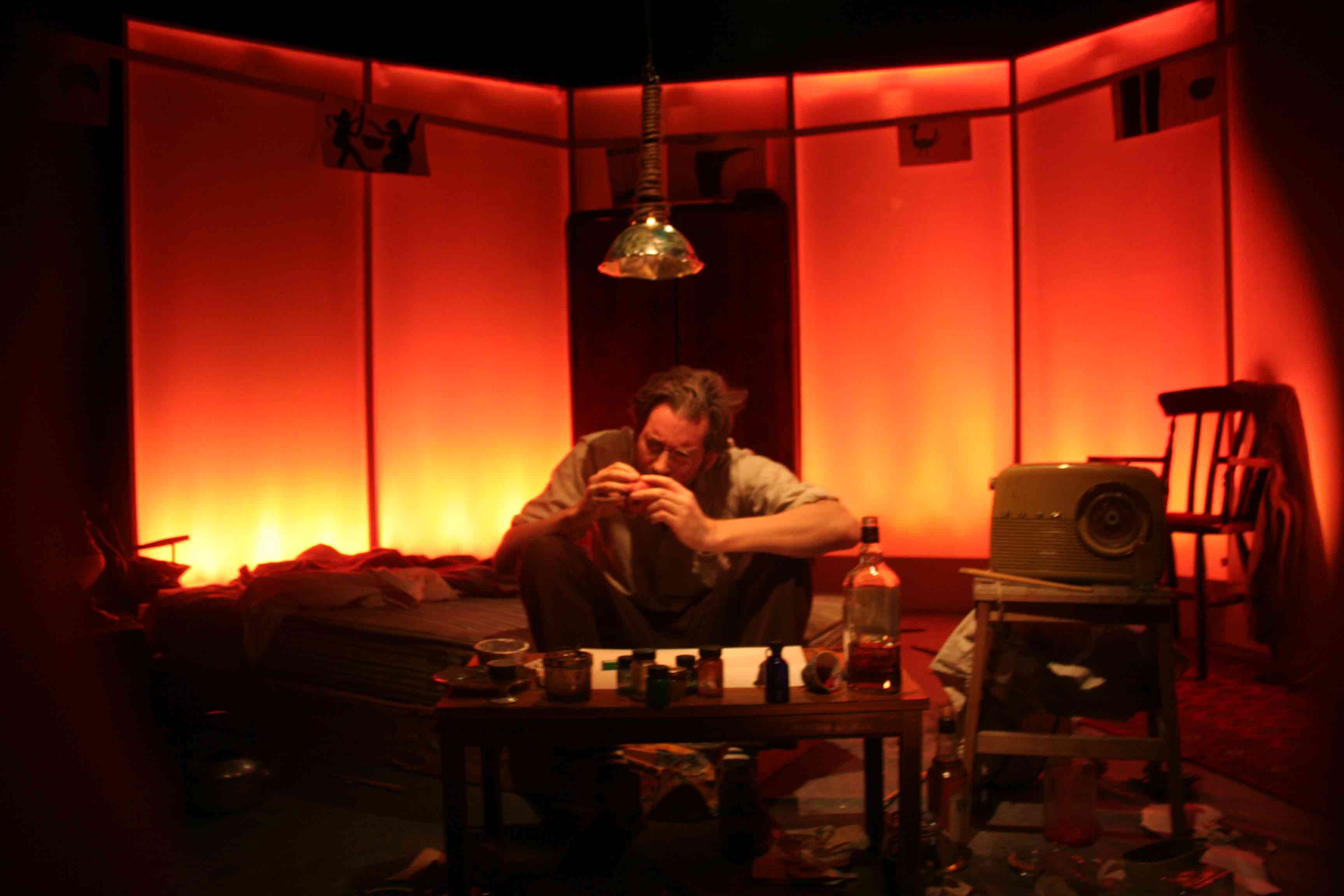 Directed and designed the World Premiere of
PLAYGROUND
by Peter Hamilton at the Old Red Lion Theatre, London. Oct 2015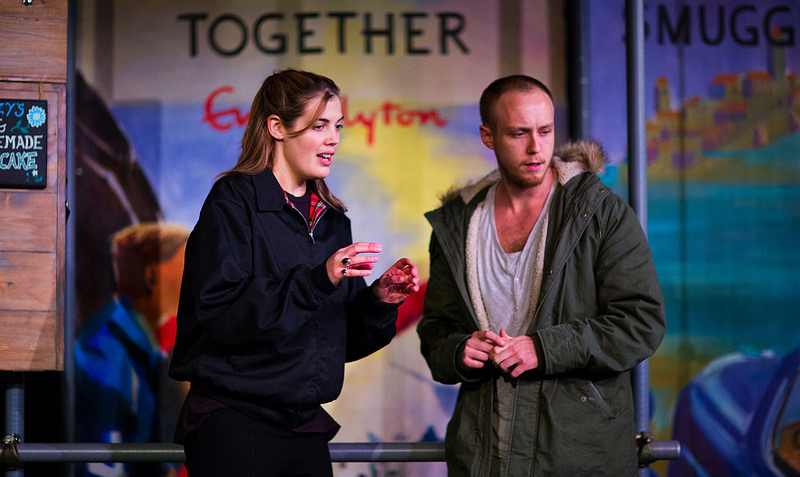 ««««
Londontheatre1.com

photos: Cameron Harle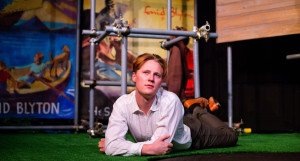 Directed and designed the world premiere of Greg Freeman's
EMPTY VESSELS
at the

Rosemary Branch,
London

Sept.2015
«««««
Remotegoat
««««
Londontheatre1.com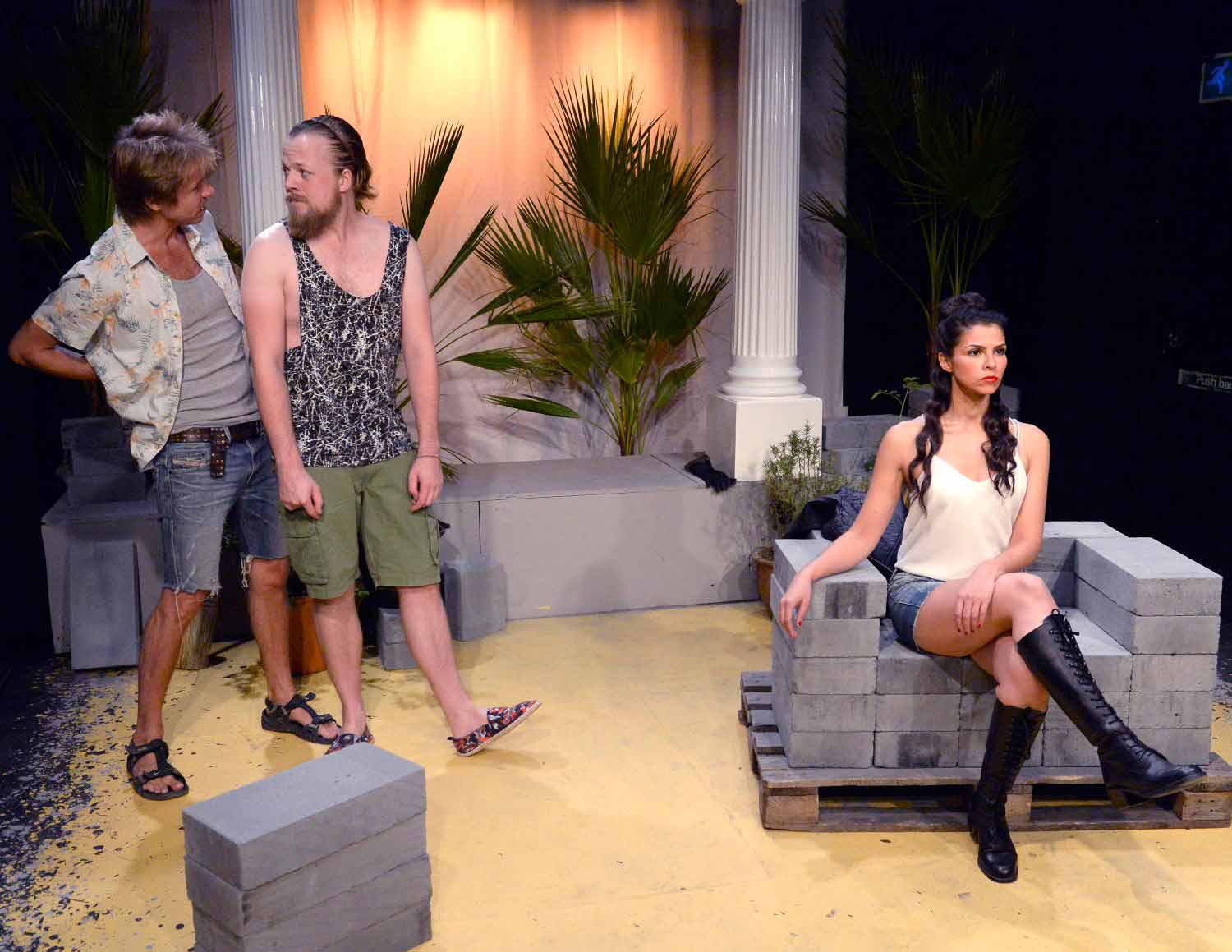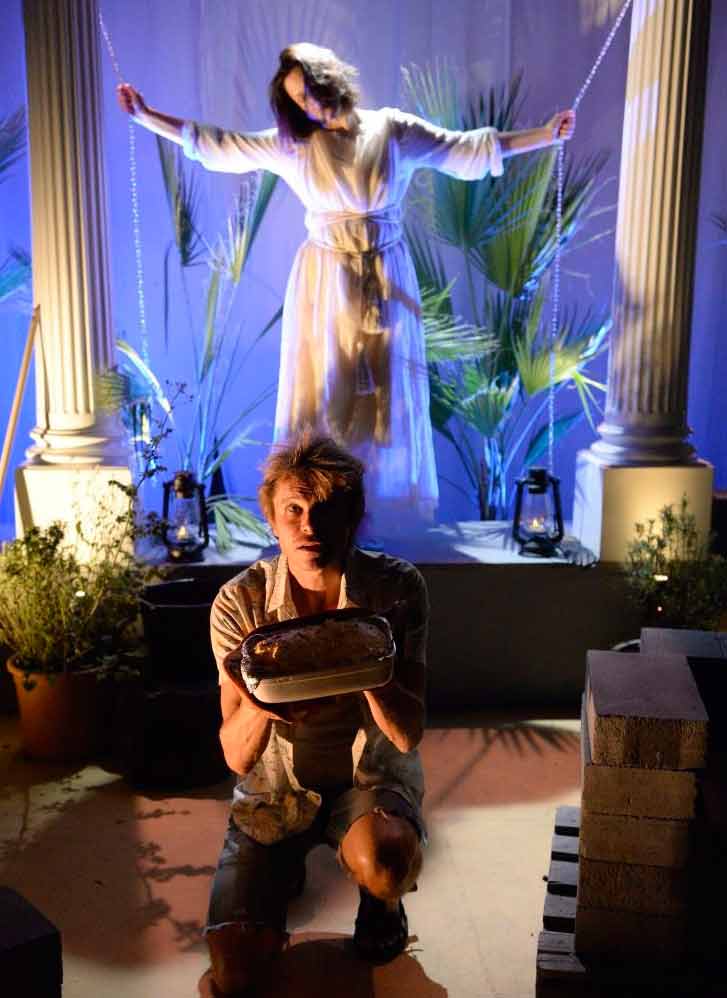 Directed
YOU CAN STILL MAKE A KILLING
by Nicholas Pierpan at ALRA, London. May 2015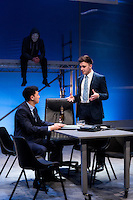 Photo credit Richard Davenport
Directed and designed the World Premiere
of
BRIDLINGTON
by
Peter Hamilton at the Rosemary Branch Theatre, London
April 2015
««««
The Upcoming
««««
Remotegoat
«««««
Londontheatre1.com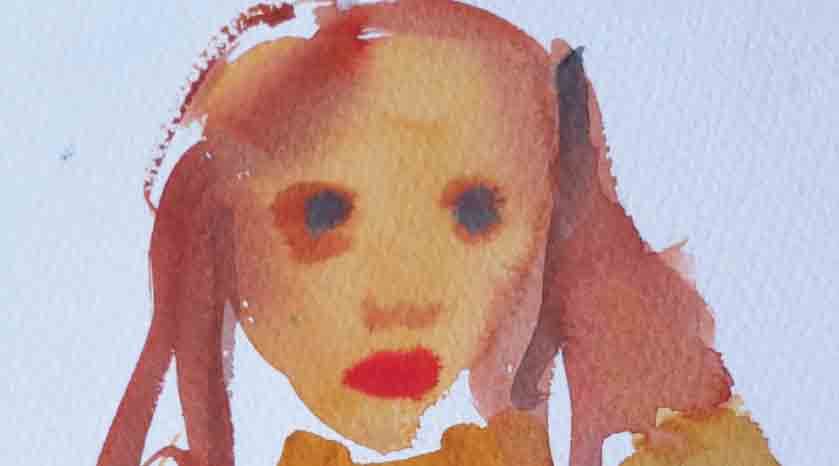 Re-staging of
MUGS ARROWS
Bike Shed Theatre, Exeter & Old Red Lion, London - Sept 2013 & June 2014 with Third Man Theatre. Re-directed and restaged 2015 and toured Stephen Joseph Theatre, Derby Playhouse, Nottingham Playhouse & Buxton Opera and the Old Red Lion, London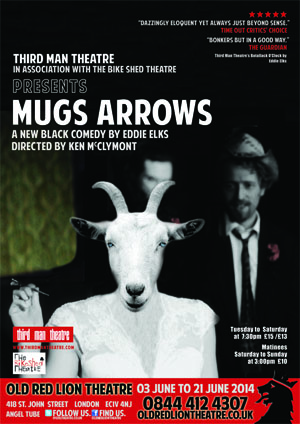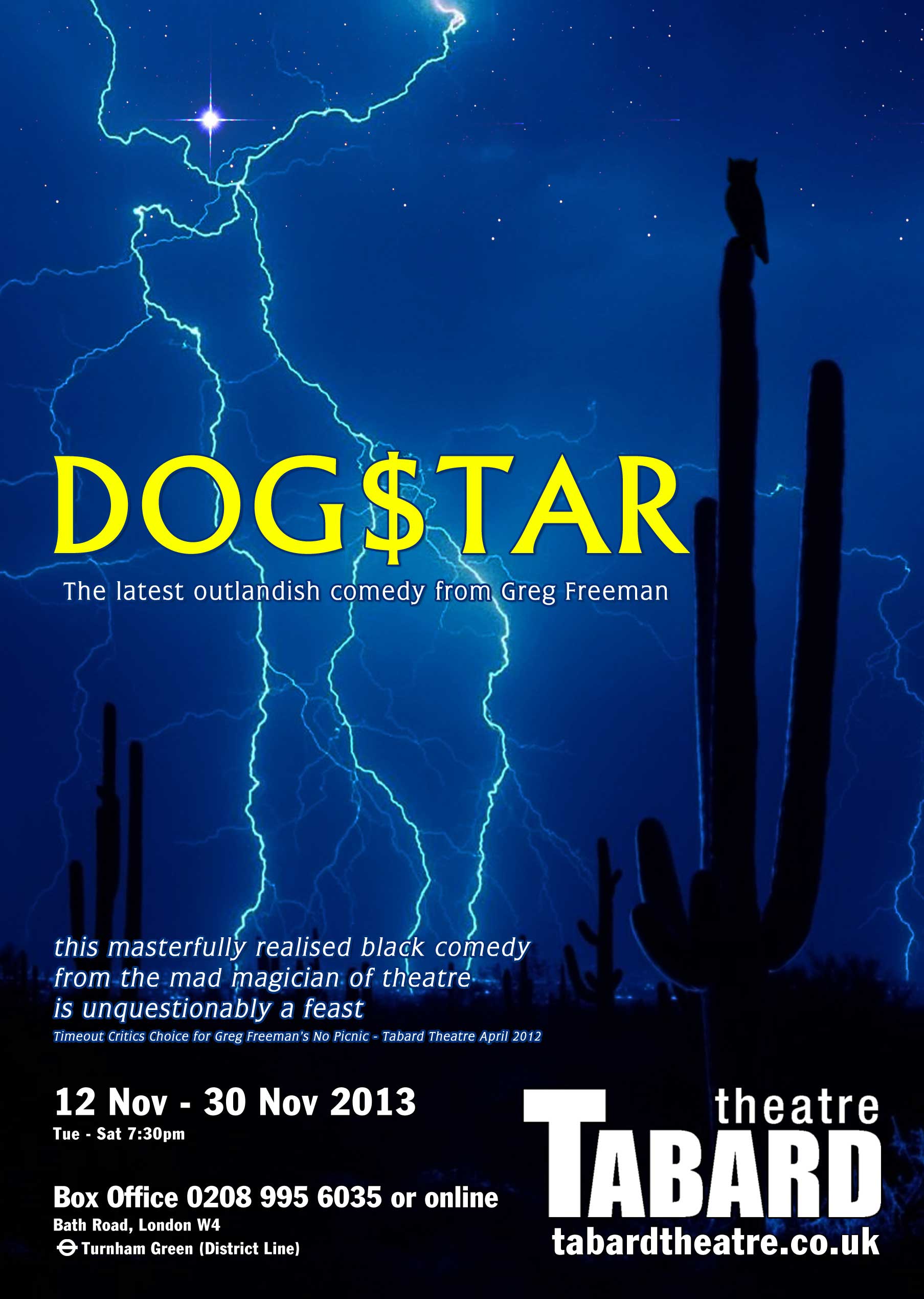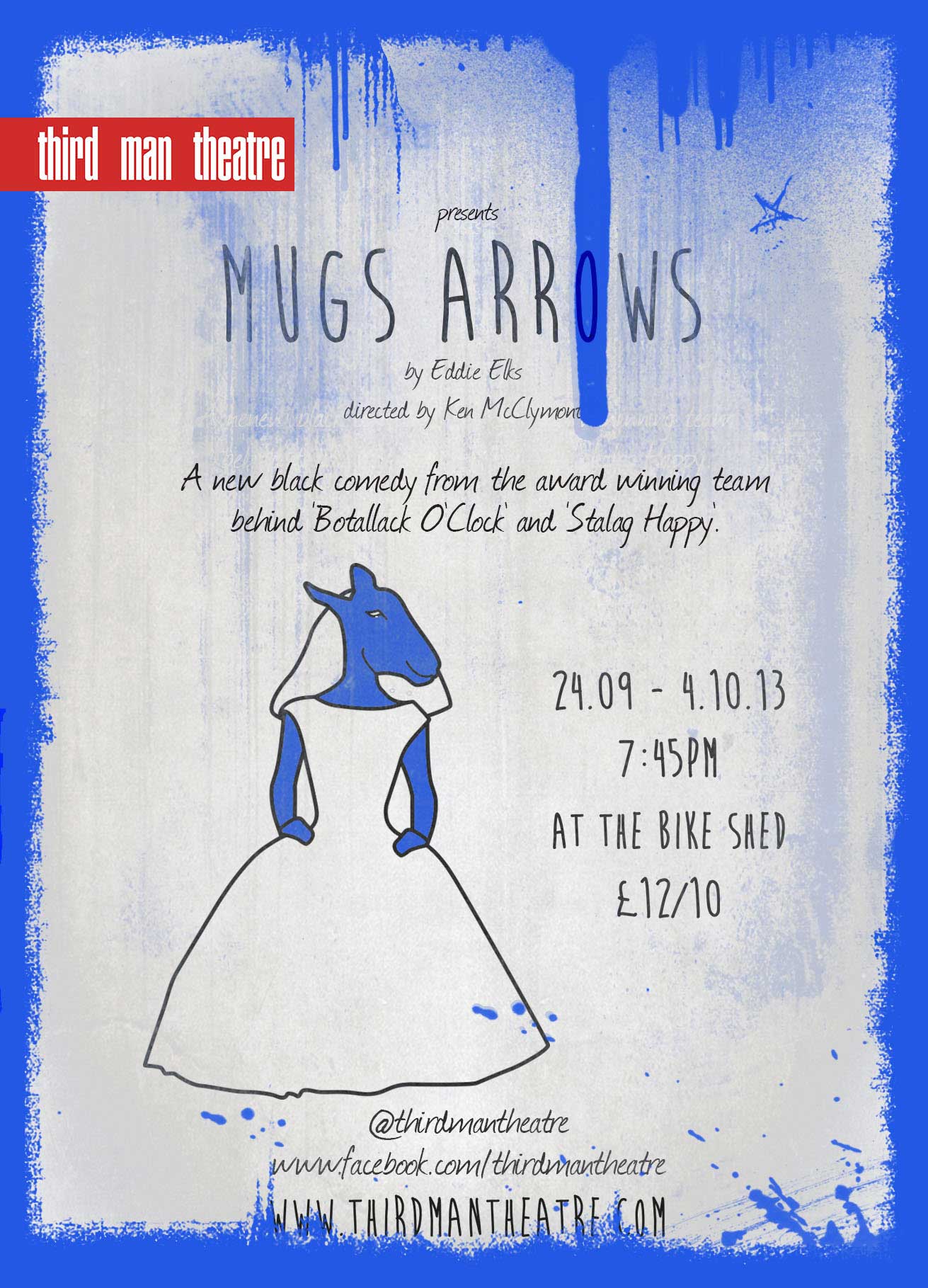 OTHER THEATRE-
Directed and designed
DOGSTAR
by Greg Freeman at the Tabard Theatre, London. November 2013 'Beautifully and intelligently written it's a dark comedy that is genuinely funny. The Upcoming 'A glorious send up of the obsession with possession, capitalism and tradition' ChiswickW4Directed
MUGS ARROWS by Eddie Elks for Third Man Theatre at the BikeShed Theatre, Exeter. October 2013
««««EXUENT ««««EXPRESS & ECHO «««««REMOTEGOAT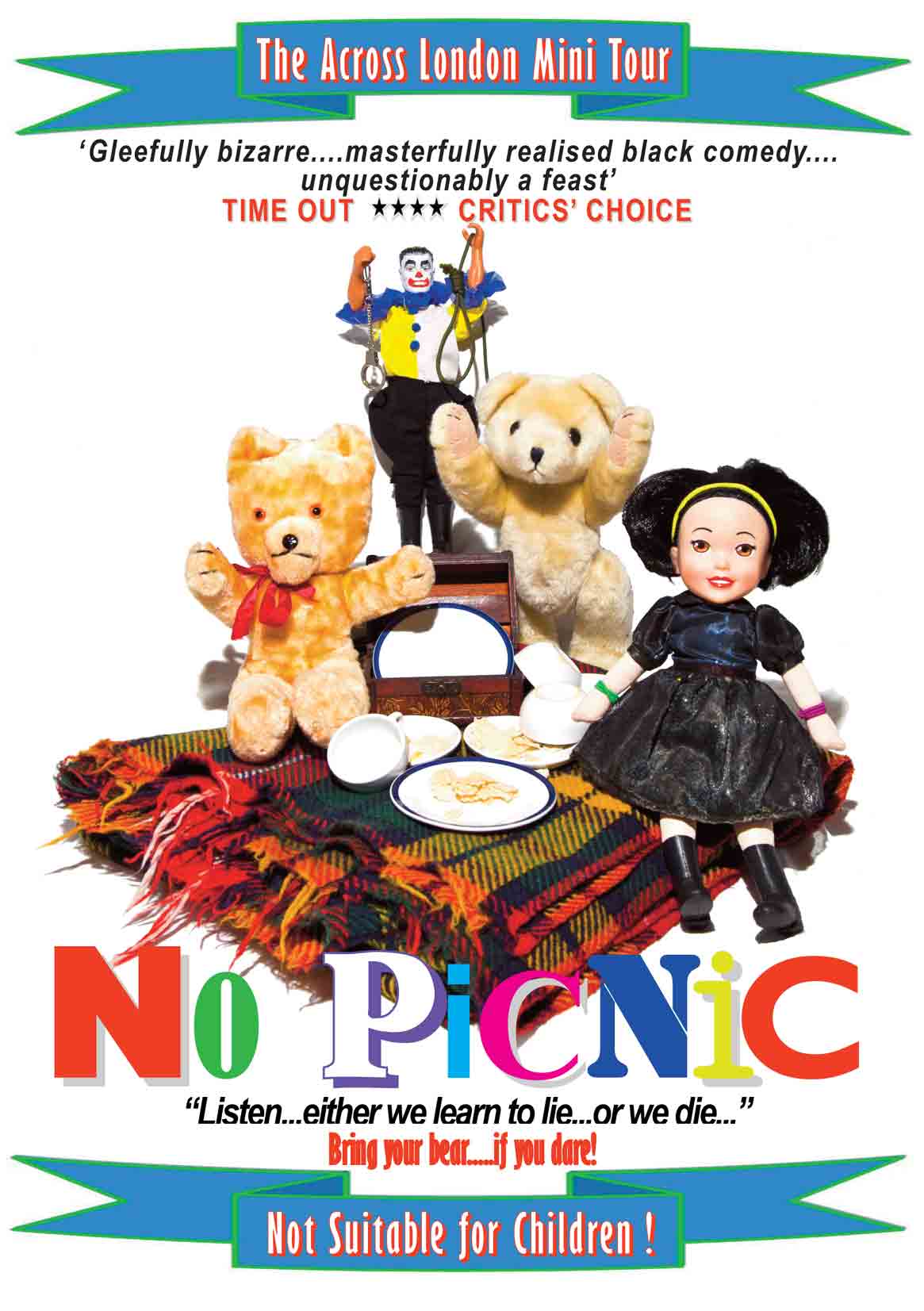 from 12th June 2012 which we presented at the Tabard Theatre in March 2012 (underlined are links to relevant sites)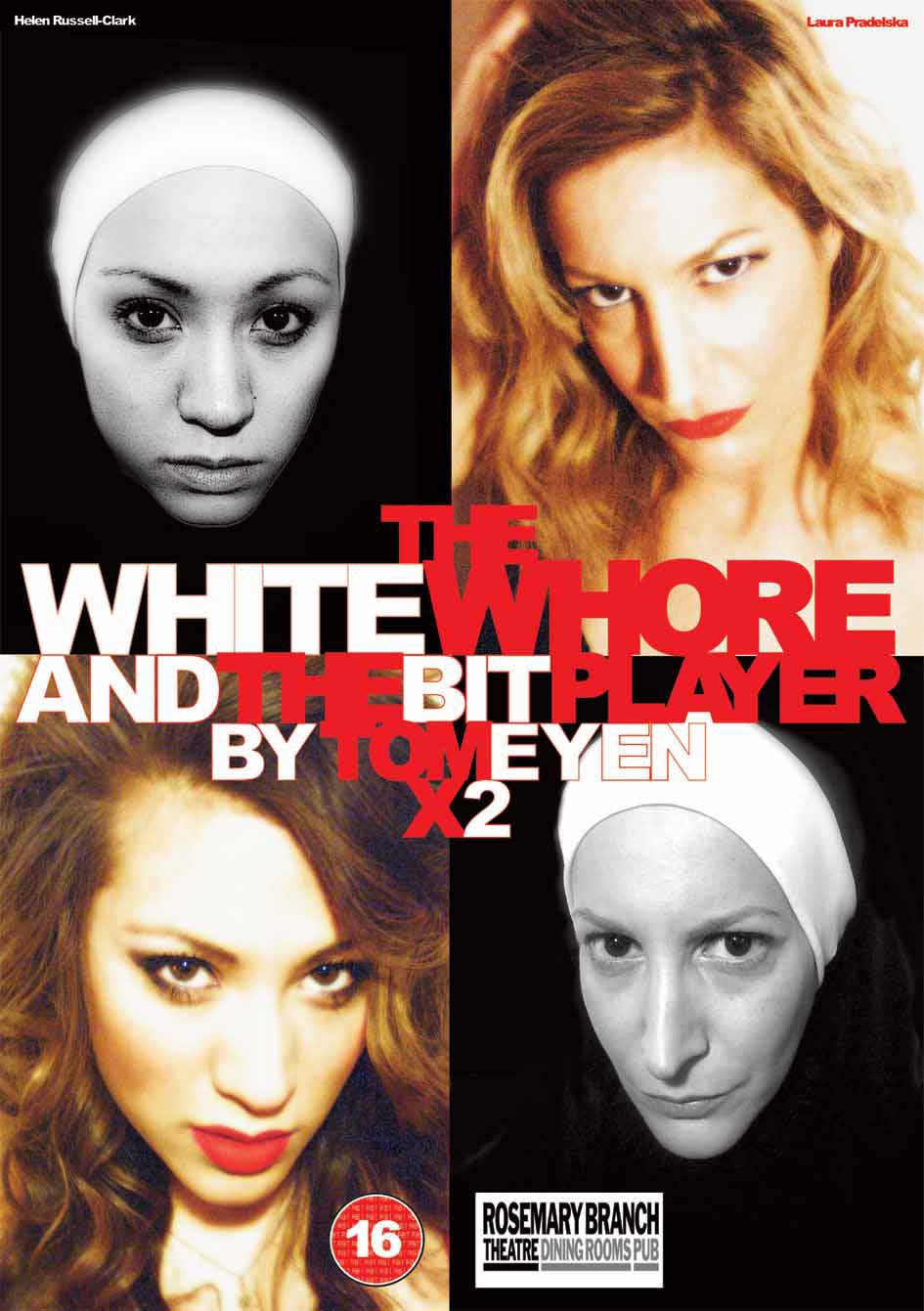 D

irected & Designed Tom Eyen's
THE WHITE WHORE AND THE BIT PLAYER
with Laura Pradelska and Helen Russell-Clark at the
An original and contemporary version with the actresses
'A wonderful demonstration of how differently a play can be presented'
BRITISH THEATRE GUIDE
'Weird....effective....haunting'
TIME OUT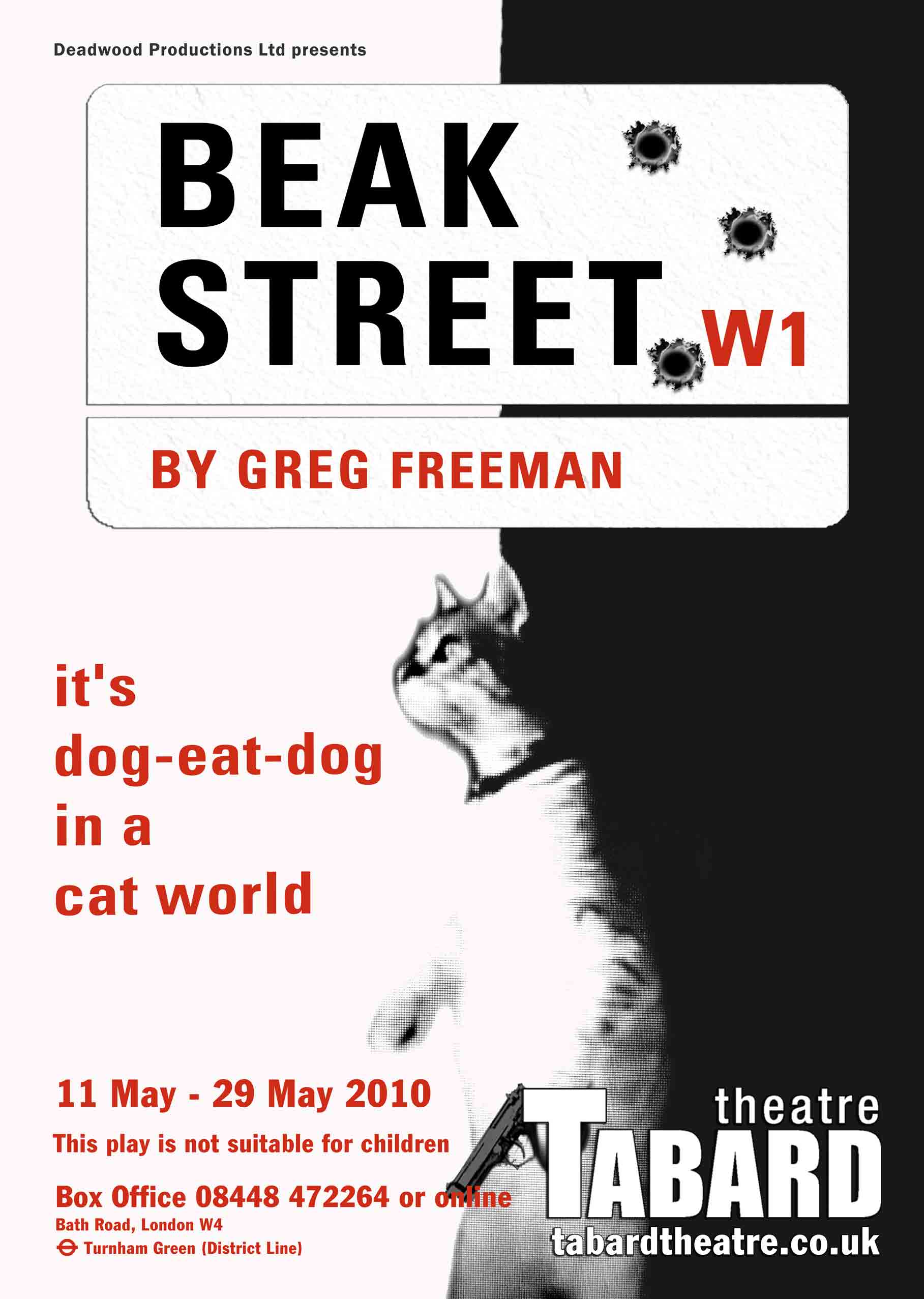 Designed and directed
BEAK STREET
by
Greg Freeman
(link to Greg's website) at the Tabard Theatre, London May 2010 and Theatre Delicatessen, Picton Place London W1
until 18th July 2010 TIME OUT CRITICS CHOICE
Directed
REGOLITH
by Chris Lee at the Finborough Theatre, London
January 2010
Directed and designed
ENTERTAINING STRANGERS
by David Edgar for Academy of Live and Recorded Arts, London - March 2010 (photo below and others in DESIGN and THEATRE pages)
DOIG! The Musical! with no singing, no dancing and very little music
by
Greg Freeman
(Link to a new page)